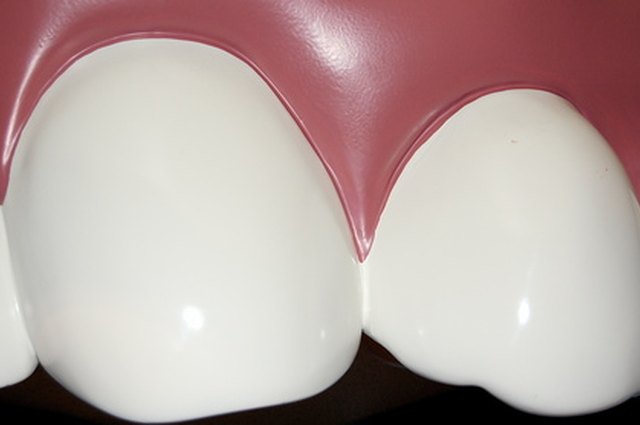 If you've ever attempted to whiten your teeth, you've either done it using professional kits from a dentist or through over-the-counter products. Because professional kits can be quite elaborate and expensive, a cheaper over-the-counter teeth whitener may be your best bet.
#10 Rembrandt Whitening Strips
Rembrandt is a familiar name in whitening toothpaste. But they also put out whitening strips that are similar to Crest's, though fit much better, according to teethwhiteningreviews.com. Using what Rembrandt calls the FORMFIT technology, the strips are curved to make a perfect fit for most people. It takes up to six or seven treatments before you see significant teeth whitening.
#9 Listerine Whitening Quick Dissolving Strips
This well-known maker of mouthwash puts out whitening strips that dissolve in your mouth after wearing them on your teeth for about ten minutes. Despite Listerine living up to its promise of the strips dissolving in ten minutes, many customers said it left behind a thick, corn starch residue on their teeth. They nevertheless do whiten teeth up to several lighter shades.
#8 Spraywhite 90
Here you have a fairly new (although expensive) teeth whitening product developed by chemist and dental developer Dr. Michael Arnold. While it does cost $200, the process promises whiter teeth in just 90 seconds via using an aerosol system that essentially sprays your teeth white. Spraywhite calls the spray system Aerowhite and contains a high dose of peroxide for stronger whitening. Teethwhiteningreviews says customers who used it were wowed by its results and even saw improvement with their gums.
#7 iWhite Light Activated Teeth Whitening Kit
Another new teeth whitener is the iWhite Light Activated system, only available over-the-counter in higher-end boutiques and department stores. It's not bad in cost at $54, but uses an innovative new method of whitening your teeth -- a pulsating light activated through the mouthpiece. The pulsating light is blue and works based on a scientific principle of light helping to concentrate the whitening effect for better results. However, teethwhiteningreviews.com says the principle is still up for debate. Customers still found good whitening results.
#6 iWhite Maintenance Stick
After using iWhite's light-activated product, teethwhiteningreviews.com recommends this brush-on whitener stick as a way to keep your teeth continually white. It's not extremely cheap at $25, yet customers had basically good results when they needed white teeth immediately. The brush-on stick is double-sided, with one side a brush to clean your teeth and the other a wax head that does the whitening with the help of applied gel.
#5 Crest Whitestrips Supreme
Most of Crest's Whitestrips fall under their popular and highly popular 3D Whitestrips brand as of 2010. Though the Supreme brand is one of the survivors under the original name. You can a buy a package over-the-counter for about $30 and sometimes cheaper, depending on the store. Customers say they noticed definite whitening improvement after using them for less than five days.
#4 Crest 3D White Whitestrips Gentle Routine
Crest dominates in the Top Five best teeth whiteners. And this one under their more recent 3D White brand was designed specifically for those with sensitive teeth and gums. It takes a little longer than usual to get good results; however, the strips didn't aggravate their gums and teeth as other Crest Whitestrip products have. Cost is around $40.
#3 Crest 3D White Whitestrips Vivid
Crest puts out a slightly cheaper alternative to their 3D White name with their Vivid brand. The strips on these are a little longer so you can reach teeth that previous brands couldn't reach. Customers say the longer strips work well and with customer appreciation of a cheaper price at approximately $28.
#2 Crest 3D White Whitestrips Advanced Vivid
Crest's Vivid Whitestrips under their 3D White brand gets more Advanced here and works identically to the previous Vivid version. Customers, though, on teethwhiteningreviews.com said that the gel on the strips tasted better with a sweet flavor. Cost is a little more at $35.
#1 Crest 3D Whitestrips Professional Effects
This Crest 3D Whitestrips brand is the best around. It can cost up to $55, but results are guaranteed within three days. Customers say that it's a vast improvement over previous Crest Whitestrip brands that were considered a bit messy. You can complete the whole whitening process in less than 20 days.