John Foxx/Stockbyte/Getty Images
Frizzy, thin and wavy hair can be a combination that requires specific products. When choosing products for this combination, you need to consider the specific needs. Wavy hair tends to stick close to the head and have little bounce, so volume-enhancing products are usually needed. Frizzy hair tends to be dry, so hydration is important. Thin hair, like wavy hair, usually needs volume.
Mousses and Gels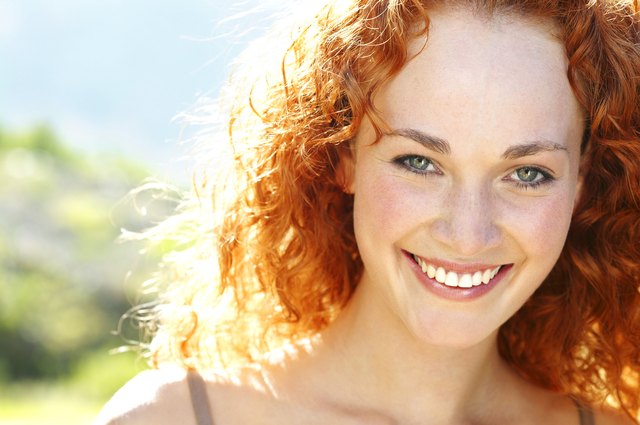 Goodshoot/Goodshoot/Getty Images
Apply mousses and gels that enhance curls. They should be very light, not weighing the waves down further than they are naturally.
Diffuser Attachment and Ionic Hair Dryer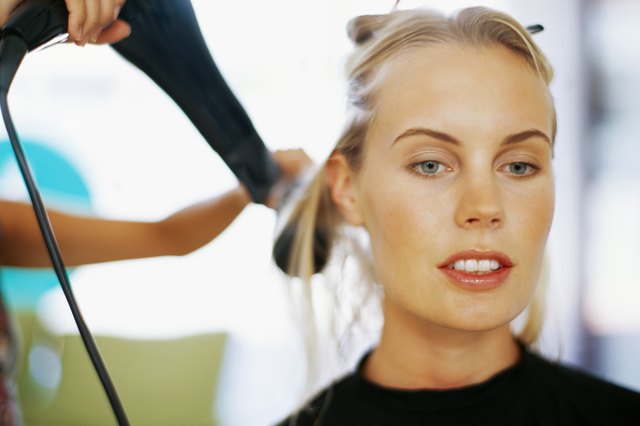 George Doyle/Stockbyte/Getty Images
Use a diffuser if blow drying hair. This helps create body and movement. Ionic dryers are the best for frizzy, thin and wavy hair, because they are not as damaging as other blow dryers. A regular blow dryer will only make frizzy hair frizzier.
Light Pomade
Pixland/Pixland/Getty Images
Tame frizziness with a light pomade. It needs to be very light so that it does not make thin and wavy hair appear thinner.
Satin Pillow or Satin Sleep Cap
Dmitriy Shironosov/iStock/Getty Images
Use a satin pillow or satin sleep cap at night. Cotton tends to dry hair, which can make wavy hair frizzier. The friction from the cotton damages hair and increases frizziness.
Moisturizing Shampoo and Conditioner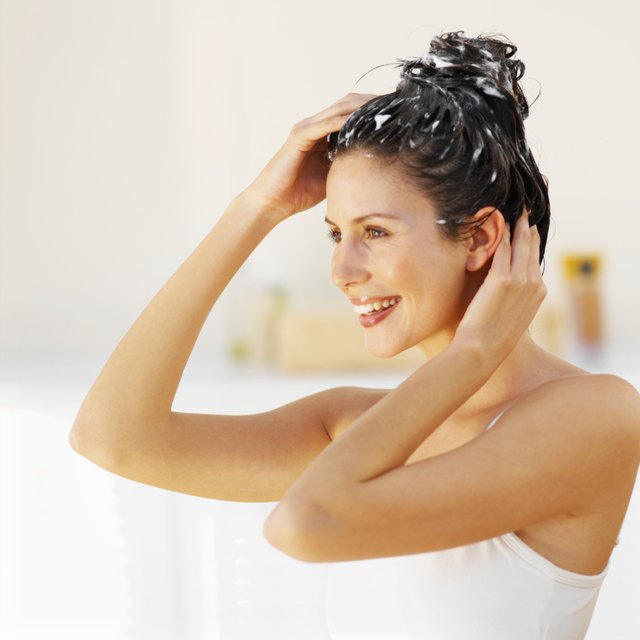 Stockbyte/Stockbyte/Getty Images
Use a moisturizing shampoo and conditioner on this combination of hair. These moisturizing products will hydrate the hair and seal in much needed moisture. Find products with moisturizing agents like vitamin E, olive oil and honey.
Volume Products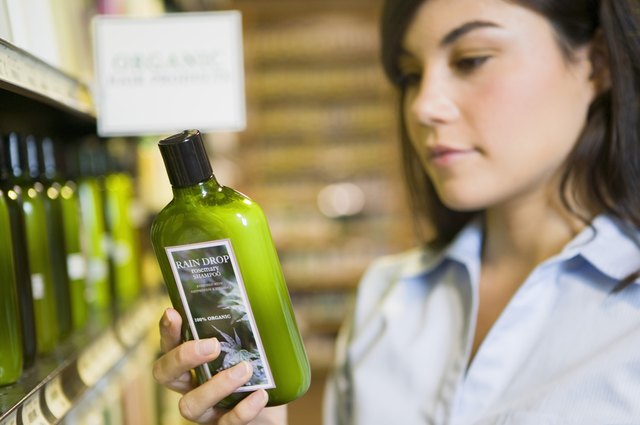 Jupiterimages/Creatas/Getty Images
Use volumizing products to give hair extra volume. Purchase volumizing shampoos, leave-in conditioners and mousses. They create volume, body and bounce, which is perfect for this combination hair. Volumizing products will not weigh hair down or damage it.
Deep Conditioner
Stockbyte/Stockbyte/Getty Images
Do a deep-conditioning treatment every two weeks. This will restore your hair's natural moisture and help make it smooth and frizz-free.
Silicone Products
BananaStock/BananaStock/Getty Images
Use silicone-based products. The silicone helps reduce the appearance of frizz by smoothing the hair. It also fights humidity, which causes frizz.
Wide-tooth Comb
George Doyle/Stockbyte/Getty Images
Use a wide-tooth comb on your hair instead of a brush. Brushing frizzy hair can make your hair frizzier because it can cause split ends. Use wide-tooth combs instead of combs with smaller teeth because smaller teeth pull on the hair and also cause split ends. Wide-tooth combs also help create volume on thin, wavy hair.