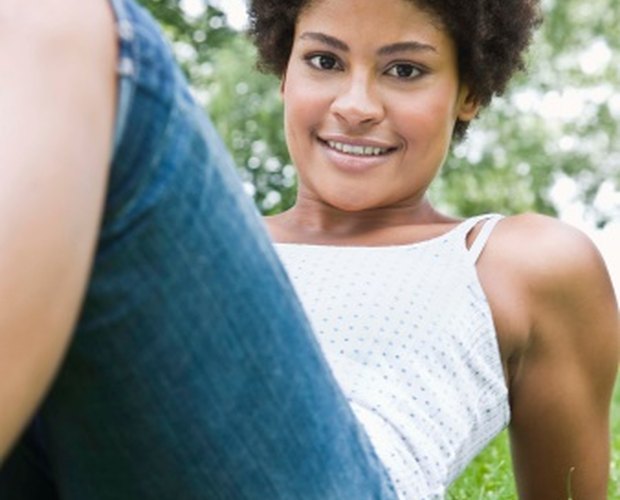 Jupiterimages/Comstock/Getty Images
Beauty schools across the country prepare professionals with the requisite skills to care for hair and pass state licensing requirements. Largely the result of hair product and industry trends, schools with programs that focus on natural hair care and styling techniques are less common. Schools that do focus on natural hair styling are diverse and teach highly specialized skills within the cosmetology industry.
Masusu Kinks Braid and Natural Hair Academy
Located in Norfolk Virginia, Masusu Kinks Braid and Natural Hair Academy specializes in braiding and natural hair care. The academy's program prepares students to pass the Virginia state board of cosmetology assessment in addition to cornrows, micro braiding, twists, locks and various other natural hair styling techniques.
As of February 2011, tuition ranges $825 to $2275 based on the amount of experience you have when you enroll in courses. Enrollment in this hair academy is a serious commitment. Students enter a contract with the academy, signing on for 20 hours of school time and 10 hours of clinical study each week. Program duration ranges from two weeks to three months. As you learn new techniques, you are also required to find clients on which you can further hone your skills. Financial aid is available to qualified students.
Hair Academy Inc.
Located in New York City, Hair Academy prepares it's students in several disciplines including waxing and natural hair styling. The school is licensed by the New York State Education Department and equips students with the skills necessary to become a licensed professional in the state.
Hair Academy in. has several fields of study. To enroll in the natural hair style program, applicant's must have high school diploma or equivalent and tuition is $1,650. Students can expect to pay another $625 in fees and course materials. Preparation to pass New York State board exams requires a 300 hour commitment from students. Courses are offered Monday through Saturday and cover shampooing, arranging, dressing, twisting, wrapping, weaving, locking and braiding hair and beards.
Dallas Barber and Stylist College
Located in Dallas, Texas, Dallas Barber and Stylist College has a braiding and weaving specialist track which prepares students to pass licensing requirements in the sate of Texas. The braiding and weaving program covers micro-braids, kinky twists, weaves, cornrows, cornrows with extension, comb twists, flat twists and no-knot cornrows. Students can complete the braiding specialist track in a Tuesday through Saturday course that runs from 9 a.m. to 6 p.m. each day or select a Saturday only course that runs four consecutive weeks from 8 a.m. to 6 p.m. The weaving specialist program is more time consuming, lasting for three months, Tuesday to Saturday each week. Tuition for the braiding program is $500, while the weaving program runs $2500. Financial aid assistance is available.
Locks and Chops Natural Hair Salon
Located in New York City, Locks and Chops is a salon with training programs for those looking to learn their signature natural hair care techniques including natural barbering and a management and marketing program for salon owners.
Cosmic Locs, a program for experienced stylists, costs $600, lasts one day and covers the fundamentals of head structure, hair conditioning techniques, parting design and hands-on learning of the Cosmic Loc technique. The school's beginner program, which covers African locks, Bantu Knots, Nubian twists and Jazzy Tracks, costs $900 and lasts two days. Students receive a Locks 'N Chops Natural Hair Method Certificate upon completion.