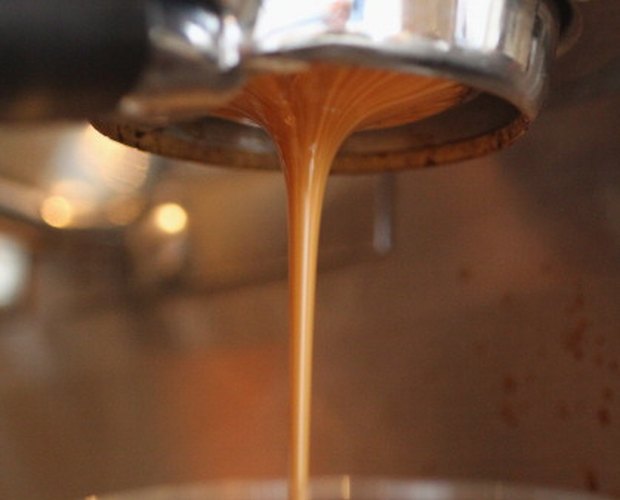 Sean Gallup/Getty Images News/Getty Images
The D line of Nespresso espresso machines is specially designed to utilize Nespresso's exclusive capsule system. The Nespresso D150 is a single cup coffeemaker renowned for the consistency of the espresso and cappuccino it produces. The Nespresso D150 is equipped with a powerful high-pressure pump, a durable stainless steel thermo block heating element, plus a thermostat to guarantee optimal extraction temperature. The D150 features a special steam and hot water nozzle for perfect cappuccino, coffee latte and other specialty drinks. The D150 is also the least expensive of four espresso machines that utilize Nespresso's capsule system.
Pour water in the tank, turn the machine on and wait about 30 seconds for the yellow light to go off. This signals that the D150 has warmed up.
Shoot hot water from the steam nozzle into the cup to warm it. This is important to ensure that the espresso does not cool off too quickly.
Place your capsule selection in the holder (there are nine capsule choices, two are decaf). Turn the capsule holder to insert your capsule.
Dump the hot water from the cup and place the cup under the capsule holder. Move the main switch to the right to run water through the coffee capsule.
Stop the coffee trickle flow when your coffee is the strength you want it. The coffee gets weaker as more water trickles through.
Remove the cup from the coffee maker once the brewing process is complete.
Remove the capsule holder and discard the used coffee capsule. Run some faucet water through the empty capsule holder to clean it.
References