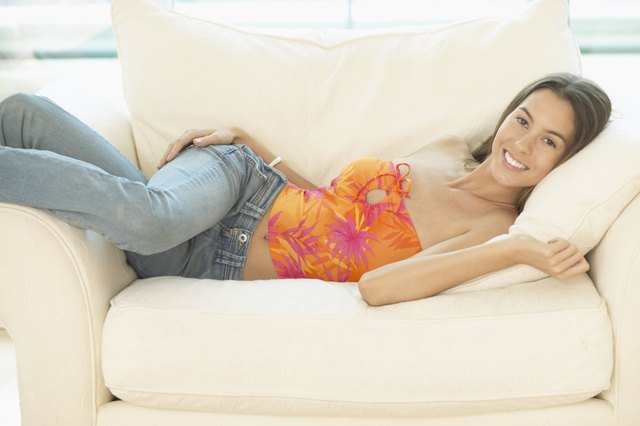 Blend Images/Blend Images/Getty Images
Not all jeans are created equal, and the differences start with the rise. This measurement refers to the number of inches between the crotch and the top of the waistband. Just as jeans vary from skinny to straight to flare, they also vary in rise length. Some bodies look best in low-rise cuts, while others benefit from a mid-rise style.
The Differences
If the measurement from the seam between the legs to the waistband is relatively narrow, the jeans are classified as low-rise. Such styles hit well below the belly button, landing closer to the hips. A wider measurement is considered mid-rise and hits just an inch or 2 below your waist.
Flattering Picks
Men's jeans are typically a standard mid-rise, but women's styles allow for more variance to enhance certain body types. Apple-shaped women, who are thicker in the waist area, do well in low-rise denim; this style prevents the waistband from cutting into the tummy. Pear shapes – characterized by fuller hips and a slender waist -- are flattered by mid-rise cuts, as are hourglass figures.