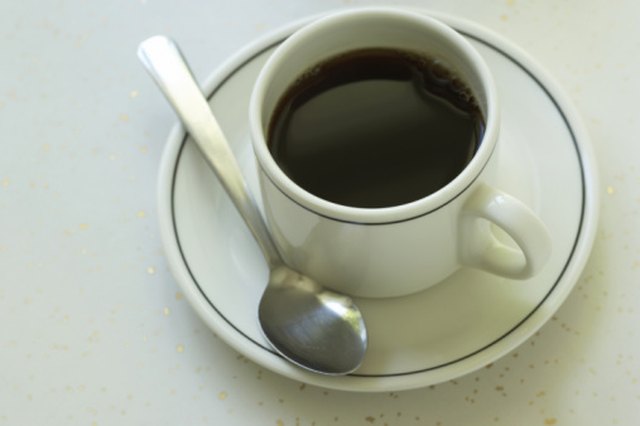 NA/Photos.com/Getty Images
The Keurig B60 is a special edition single brew coffee maker. This coffee maker is able to brew coffee, hot chocolate, tea and other beverages in around one minute. The B60 provides you with three cup sizes to choose from, 6, 8 and 10 oz. Other features of the coffee maker include a 48-oz. water reservoir with programmable temperature, quiet brew technology and a programmable clock. Before using the Keurig B60, the machine must be primed.
Priming
Place a cup on the drip tray plate. Remove the lid from the water reservoir, then remove the water reservoir from the coffee brewer and fill with fresh, cool water. Place the reservoir back into the brewer and replace the lid.
Press the power button. This will turn the brewer on, and a blue light will show in the water reservoir. "Prime" will flash on the display screen and the travel mug image will illuminate. Press the travel mug button. This will fill up the brewer and heat the water. Once the water is heated, the word "Ready" will display and the travel mug button will flash.
Press the travel mug button. This will start the clean the brewer and fill your cup with hot water. This is only a one time process and will not need to be done again for the life of the brewer.
Brewing
Place a cup or travel mug onto the drip tray.
Choose what type of K-cup portion pack you would like. Do not open the pack.
Open the K-cup holder and place the K-cup pack inside with foil side up. Push the lip of the K-cup holder down to secure and puncture the package.
Select your brew size by pushing either the cup, mug or travel mug button. This will start the brewing process.
Tip
The smaller cup you choose, the stronger the coffee or tea will be.
Warning
The lid the the K-cup holder contains a sharp needle to puncture the cup. Be careful when handling.