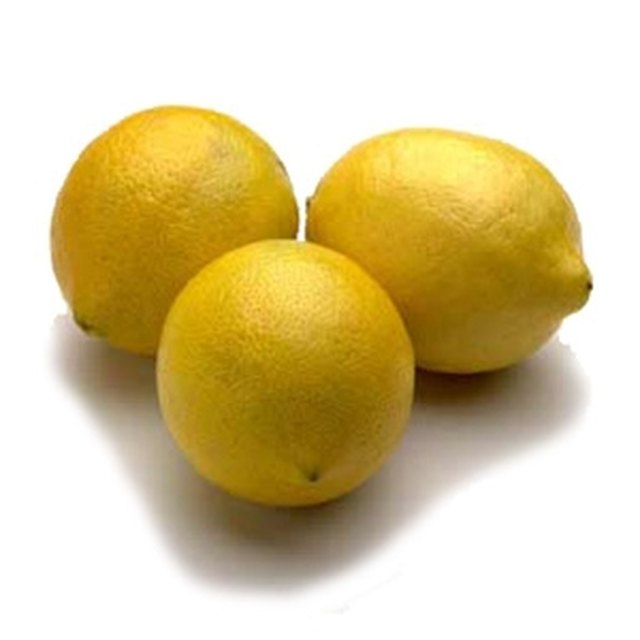 Made available by NaturesFlavors.com.
There are many different ways to whiten your teeth at home without having to pay the high prices of professional tooth whitening systems. Lemon juice is an acid, and it causes your teeth to lose calcium, which is why it makes your teeth whiter.
Brush and floss your teeth like you would usually.
Put baking soda and one drop of lemon juice onto your toothbrush.
Brush your teeth a second time with the lemon juice and baking soda mixture.
Rinse your mouth thoroughly with water.
Brush your teeth for the final time with fluoride toothpaste.
Tip
Brush your teeth in small, circular motions.
Warning
Because lemon juice is an acid, it can harm your teeth over repeated use so it may not be the best tooth whitening method to use all the time.