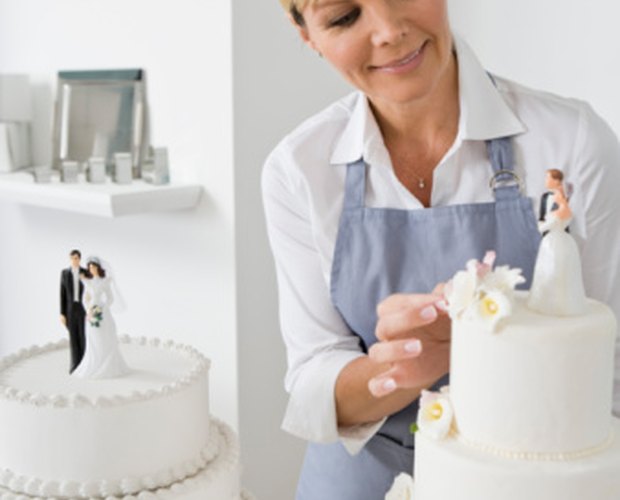 Dynamic Graphics/Creatas/Getty Images
Rice paper, also known as wafer paper, is an edible paper used to decorate confectionary goods like cakes and cookies. Although it is commonly called rice paper, it is not made from rice, but from a combination of water, vegetable oil and potato starch. Rice paper is very thin, translucent and can be drawn on with food coloring pens or run through a printer using edible ink. Use it as you would regular paper, and create amazing cakes in any theme you can imagine.
Lay your sheet of rice paper smooth side up over the item(s) you want to trace on a hard surface.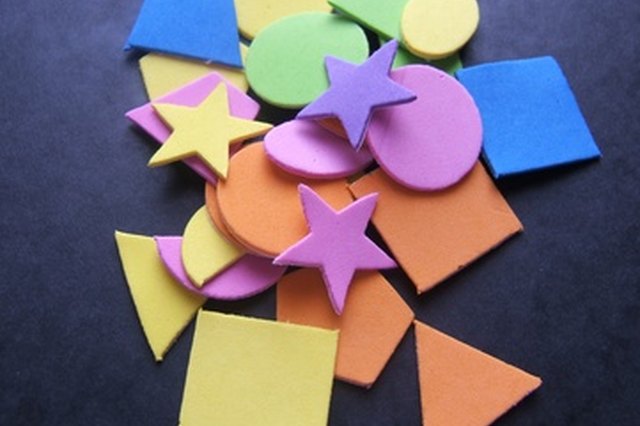 coloured shapes image by Leslie Batchelder from Fotolia.com
Trace the outline of a shape onto the rice paper using a food coloring pen.
Color in the shape or design with food coloring pens.
Use a hobby knife or craft scissors to cut out your design or shape. Be careful handling and cutting out your shapes, wafer paper is rather delicate.
Cover the bottom or rough side of the wafer paper with the edible clear gel. This is your "glue" to stick the rice paper shape to your cake.
Position the wafer paper shape wherever you'd like on your cake and stick it to the cake gel side down and let set.
just married couple on the wedding cake image by Daria Miroshnikova from Fotolia.com
Finish decorating your rice paper shape with gel frosting, luster dust, etc. to finish your design. Use clear gel to adhere sugar, small candies, luster dust, etc. Let set.
Tip
You can use light corn syrup instead of clear edible gel.