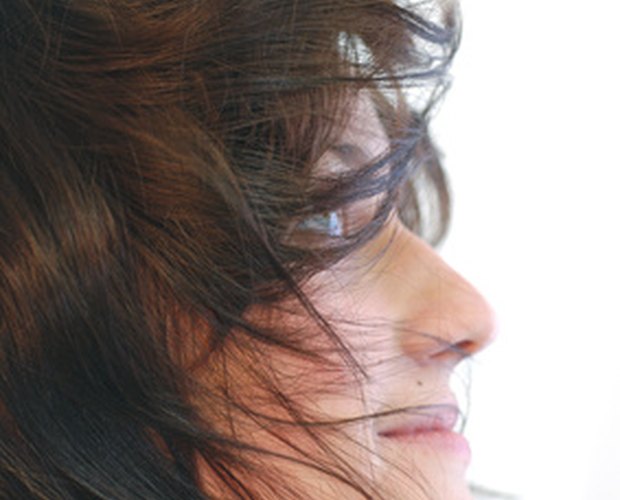 Redken Chemistry is a new line of salon-only hair care products that repair and protect hair. The system utilizes two phases of products to lock in moisture and protein in the hair. The first phase includes six "shots" of products that are customized based on your specific hair care needs, and the second phase includes a Shot pHix spray that balances hair's pH levels. By allowing customers to customize their hair treatment shots, Redken provides a way for everyone to solve their bad hair day woes.
Decide on the appropriate Redken Chemistry Shots for your hair type. There are six shots available, and you can mix up to three shots at a time. Use the Extreme Shot for distressed hair, the Color Extend Shot for color-treated hair, the Clear Moisture Shot for normal and dry hair, the All Soft Shot for dry and brittle hair, the Smooth Down Shot for dry and unruly hair and the Real Control Shot for dry, dense and sensitized hair.
Wash your hair throughly with a cleansing shampoo.
Apply three pumps of each Chemistry Shot that you decided on in Step 1. Work through hair with your hands. Leave on for five minutes. Do not rinse.
Choose the appropriate Shot pHix product for your hair. Use 3.5 pHix pHase for chemically treated hair or 5.5 pHix pHase for other types of hair.
Spray 10 to 15 pumps of the appropriate Shot pHix product into the hair and work through with your hands. Rinse out thoroughly.
Tip
The Redken Chemistry Shot system is only available to salon professionals, so check with your hairstylist if you are not a licensed hair care provider.
References