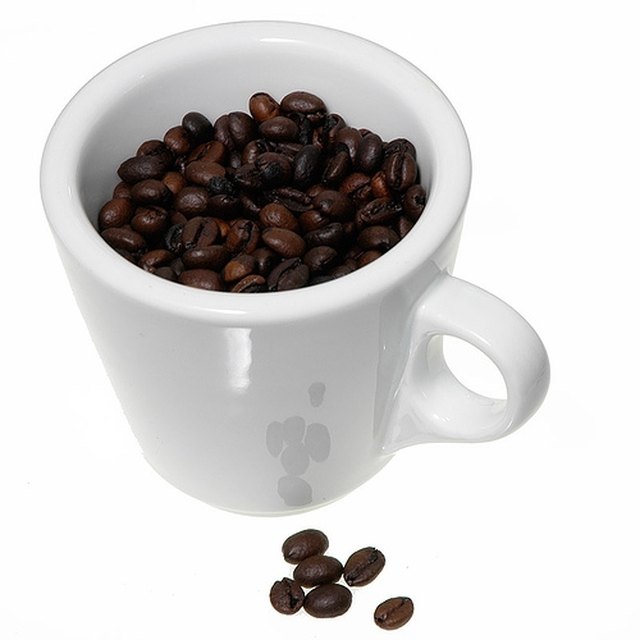 Refracted Moments™, Flickr.com Creative Commons License
Owning a coffee shop is a career dream for many people. There are few places as ideal for a coffee shop as the City of Amsterdam. Whether it's a quiet café near the waterfront, or a busy coffeehouse in the business district, the Netherlands is an ideal place for many people to start their business. If this is a career choice you would like to pursue, follow these easy steps to start your own coffee shop in Amsterdam.
Write a business plan. Any business, regardless of the type, should start with a written business plan. A business plan serves as your map and is a tool to keep your growth and development on track. It also serves as a contingency plan for problems that you expect to face. You can download free business plan templates from a number of websites online. Download a template and use it as a guide to write a plan for your coffee shop (see Resources).
Open a bank account in Amsterdam. In most cases, you don't open a bank account until after the business had been registered and set up. In the Netherlands, the opposite is true. The Government prefers to see the bank account in advance of issuing a business license, as a sign of financial responsibility, as well as to demonstrate (in the case of foreign business owners) that an investment is truly being made into the Netherlands. A bank account can be opened in one day using a photo identification, and the business name can be applied to the account at a later date.
Check the proposed name of your coffee shop for appropriateness and validity. This search is necessary to determine if the proposed name of your business is available, or if it is already in use by another company. The search is performed by the local Chamber of Commerce, with the results of the search being delivered by mail. You can search up to three names at once, to save time in the event that your first choice is already in use. The charge for this search is 90 Euros.
Obtain the approval of the "Ministry of Justice." No company can be formed in Amsterdam without the Ministry's approval. You will be asked to provide information about the company, as well as the company's Managers and Directors. If any of the Managers are foreign citizens, additional information may be required. After gaining approval, the Ministry will provide you with a "Declaration of No Objection." This process takes three days and has an associated filing fee of 91 Euros.
Prepare the "Deed of Incorporation." Those from outside of the Netherlands will probably recognize this document as the Articles of Incorporation. The document governs how the company is structured, and defines the ownership and management roles. You will need to draft and sign your "Deed of Incorporation", which will need to be executed by a Civil Law Notary. The price of the Notary will vary from one person to the next, and can often be negotiated, however, this is still typically the most expensive part of the process of starting a business in Amsterdam. Rates can average at over 1,000 Euros.
Register your "Deed of Incorporation" with the local Chamber of Commerce. After registering your documents, you will receive a registration number. This step of the process can be done either in person or by mail. The process takes several hours for an in-person visit, or one week if done by mail. The cost varies according to business size, but assuming you have a normal sized coffee shop with under 50 employees, the cost will be 115 Euros.
Register with tax authorities. You will need to register for local sales tax, income tax and social security tax. All of these can be done from the same location, inside the social security building. You can register your business with all tax authorities within a couple of hours. It will take four to six weeks for your paperwork to be processed and the tax identification numbers to be sent to you.
Find the ideal location for your business. In the world of real estate, they say "location, location, location." This applies to any business that deals with the general public. You must find a location with an adequate number of coffee drinkers, preferably in an area with a high amount of foot traffic so that it is easier for people to take notice of your business.
Plan a menu for your coffee shop. You can stick with a basic tea and coffee menu, or perhaps add various flavors of espresso. Many coffee shops also like to offer pastries or light meals for sale, particularly during lunch hours if your coffee shop is located in a business district.
Purchase all of the furnishings and supplies that you will need for your coffee shop. You will need tables, chairs, cups, utensils, cooking equipment, condiments and any number of other items. Make a detailed check list and purchase all of the items that will be needed to get your business in proper shape to open its doors.
Hire and train your employees. As a small business owner, you may have a tendency to try to do all of the work yourself. You can certainly do a portion of it alone, perhaps even the majority of the work, but you will need to have employees for some jobs. An extra set of hands never hurts, especially in the early days when you are still learning and refining your operation.
Plan your grand opening. Set a date for your grand opening and advertise it. Have at least some money set aside to advertise your grand opening, and then put together an advertising strategy that works within those budget considerations. Flyer hand-outs, newspaper ads and radio advertisements are popular choices.
Tip
If your intention is to open a Cannabis Coffee Shop, you are largely out of luck. Amsterdam is attempting to change its image, and has a "no growth" policy towards these businesses. That means that no new licenses are issues, even as older businesses close. If this is the type of coffee shop you wish to own, your only option is to buy out an existing company.