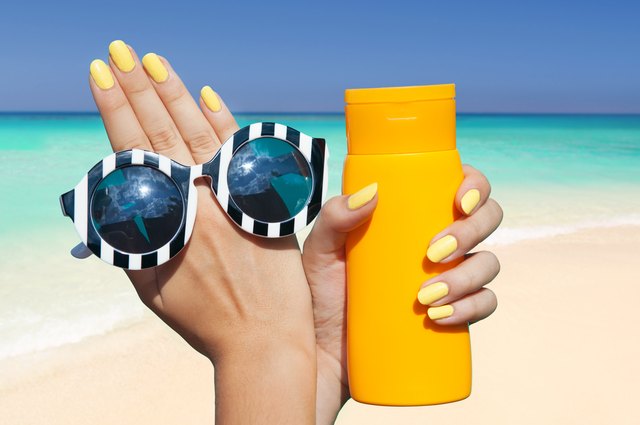 Self tanner will give you a summer glow without baking in the sun and putting yourself at risk for skin cancer. Self tanner comes in different forms, such as lotion or spray, but they are all messy to apply. This may leave you with tanner on areas where you don't want it, such as your fingernails.
Soak your fingers in warm, soapy water. Use a mild soap such as body soap or dish soap and let them soak for at least 10 minutes.
Cut the dead, stained skin away from the base of your nails using a cuticle trimmer.
Fill a container with warm water and drop in one or two denture cleaning tablets. Let the tablets dissolve thoroughly before placing your fingers in the container. Soak each hand for five to 10 minutes.
Use an old toothbrush or nail brush to scrub your fingernails. Do not forget to scrub the underside of the nails as well.
Rub your nails with nail polish remover or lemon juice on a cotton ball, if you still see stains. Soak your fingers in lemon juice if that doesn't work.
Tips
You can prevent stains on your fingernails by wearing thin gloves when applying self tanner. Apply it to the back of your hands with a makeup sponge.