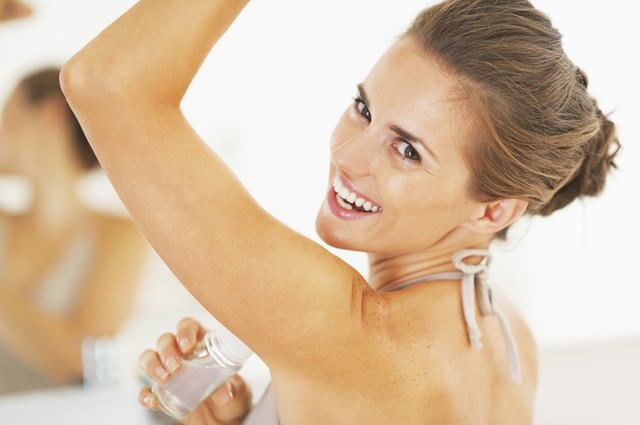 Alliance/iStock/Getty Images
While smoothing deodorant under your arms is an effective means of preventing body odor, it can leave a sticky and waxy residue on your armpits. If you've tried scrubbing this excess deodorant off with soap and water and it still remains, you can use baking soda to remove this essential grooming product. Great news: There's no need to use harsh soaps or other cleaning agents on your skin when this simple household item can do the trick.
Pour one-half cup of baking soda into a bowl.
Add warm water to the baking soda, a spoonful at a time, mixing until you have a thick paste.
Slather the baking soda paste onto your armpits with your hands. Use a soft washcloth to gently rub the paste into your skin to work off the deodorant residue.
Rinse the baking soda paste off of your armpits in a shower, or by saturating a clean cloth with warm water and rubbing it against your skin. Continue rinsing off the washcloth, wringing it out and applying it to your armpits until the paste is gone.