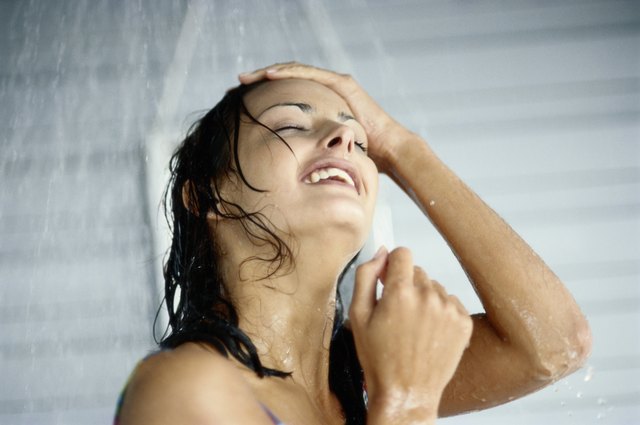 Hoby Finn/Digital Vision/Getty Images
If you've had hot candle wax land in your hair after blowing out a candle, you know it's not an easy to get rid of. Removing the candle wax with a scissors is not desirable, since you'll be giving yourself an unwanted hair cut along with it. Fortunately, there are other simpler solutions that will help remove candle wax from your hair.
Place the sections of hair with the trapped candle wax between two large paper towels. Turn on a blow dryer set at medium heat, and move it up and down the hair. The wax will liquefy and be absorbed by the paper towels.
If the wax is caught in the ends of your hair, try dipping the strands into a bowl of very hot water. Wear rubber gloves to protect your hands from the heat. The wax will slowly melt, and you can easily wipe it off with a paper towel.
Try putting ice cubes on your hair where the candle wax is caught. Put the ice in a sock or plastic bag and hold it against the trapped candle wax. Wear rubber gloves to protect your hands from the cold. The ice will harden the candle wax, making it easier to break off.
Massage olive oil into the strands of your hair where the candle wax is stuck until it becomes well-saturated. The olive oil will eventually loosen the candle wax, allowing it to be removed.
Tip
Always stand back while blowing out candles to avoid getting wax into your hair.