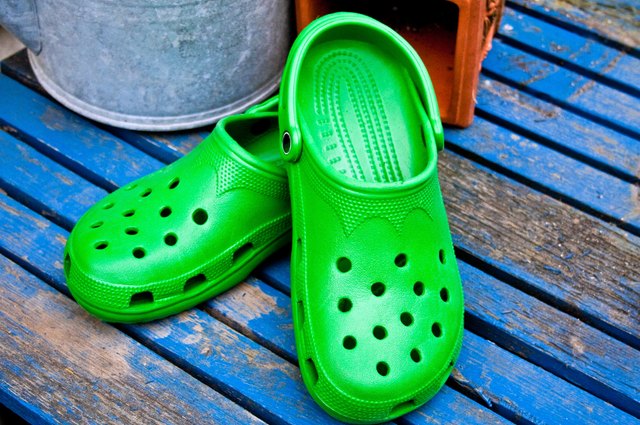 Classic Crocs shoes, made of a lightweight closed-cell resin called Croslite, can be worn in the water and on land, making them more versatile than many other shoe styles. Although Crocs, introduced in 2002, can hold up to a good amount of wear and tear, a well-worn pair will eventually start to look dull and faded. Freshen them up with an occasional polish, which will temporarily restore the original bright color to your shoes.
Wash your Crocs with dish soap and warm water to remove all dirt and oil.
Wipe the Crocs with a cloth and let them sit until they've dried completely.
Spray car interior protectant on a clean sponge or cloth. Rub the protectant on the surface of the Crocs. Allow the polish to dry before you wear the shoes.
Resources