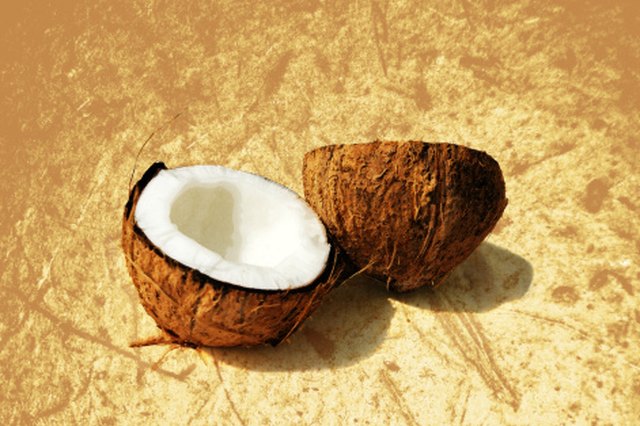 Medioimages/Photodisc/Photodisc/Getty Images
There are many ways to purchase coconut today, in the form of water, milk, cream and flesh. The flesh of the coconut is what is called desiccated and can be very dry. This leaves some rather hard and unpleasant pieces of coconut in the recipe. Moistening the coconut flakes is very easy and can be done in a few minutes and has the added bonus of improving whatever recipe you add it to.
Put a pan of water on the stove and bring to the boil. Do not add any salt or other flavouring to the water.
Pour the dried coconut flakes into the sieve or colander and place over the boiling water.
Leave the flakes on top of the boiling water for a few minutes, remove and pat dry with some kitchen towel.
References