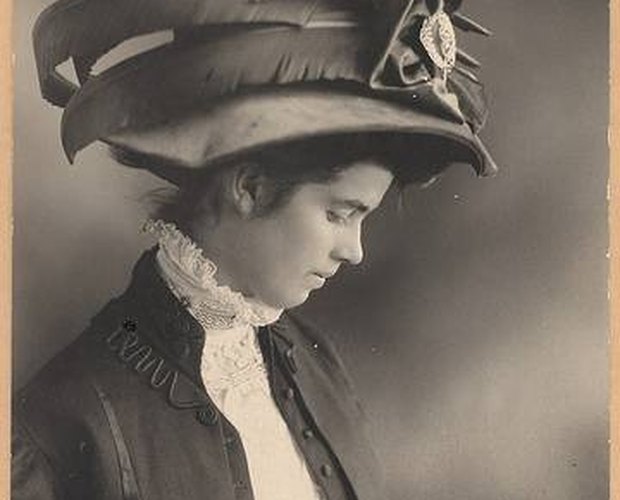 http://www.flickr.com/photos/freeparking/478781542/
Making fancy hats for church, a party or an event like horse racing is easier than you might think. When you make fancy hats, you can choose the colors, amount and type of embellishment and a hat style that suits your face, hair and outfit. An elaborate hat can be quite small or quite large and you can decorate your hat with ribbons, flowers, feathers and beads. The design of your fancy hat is limited only by your imagination and how much weight your head can support comfortably.
Choose a basic hat. For a winter fancy hat, look for a wool hat. You can choose a brimmed or a cloche style. If you are decorating a hat for spring or summer, straw or linen will work well. Be sure the hat is well sewn and fits your head nicely.
Create a ribbon band to build your design on. Cut your ribbon to the measurement of your hat band, plus 1 inch. Fold the end of the ribbon over by 1/2 inch, overlapping it around the hat band and stitch into place with a needle and thread. A few tacking stitches along the edge of the ribbon will help to secure it in place. Grosgrain, silk, satin and velvet ribbons are good choices.
Add your embellishments. If you are using purchased silk flowers or feathers, they may be ready to apply as is. For a more elaborate look, build your design on a felt base. Add beads or crystals to the center of your flowers to make for a special fancy hat. Consider placing feathers under your flowers, mimicking the appearance of leaves. Use hot glue or a needle and thread as appropriate to apply your embellishments.
Attach a pin back to the back of the felt. While this can be hot glued, it will be much sturdier if sewn into position. If you have created an especially large arrangement, consider using two pins to support it.
Decide where you want your fancy hat embellishment and pin it into place. You can also opt to skip Step 4 and attach your hat embellishments with hot glue or a needle and thread. Add ribbon bows or veiling, if desired.
Tip
Handmade fabric flowers are a good alternative to silk. Try making felt flowers and using buttons for a playful alternative for a fancy hat, especially in winter.
Warning
Be sure to secure all hat embellishments on your fancy hats well to avoid damage in the wind.