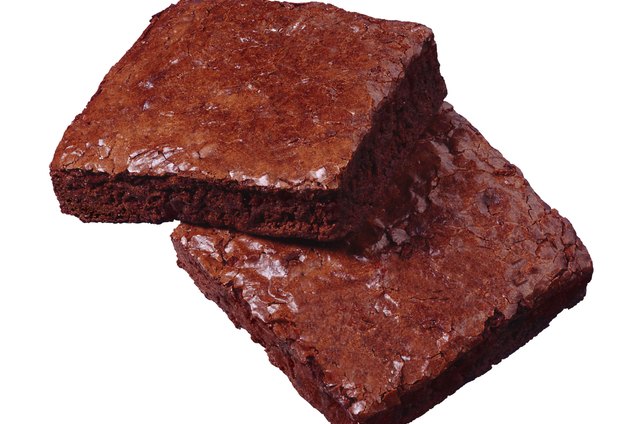 Brand X Pictures/Brand X Pictures/Getty Images
If you are diabetic or trying to lose weight, cutting back on sugar is much easier when you have tasty, sugar-free recipes of your favorite foods available. Sugar-free brownies are easy to make and taste almost like the classic recipe. A few substitutions is all it takes to make some rich, decadent brownies so you can curb those chocolate cravings without the guilt.
Preheat the oven to 350 degrees Fahrenheit. Spray the baking pan with nonstick cooking spray.
Melt the butter in a small saucepan over low heat. Mix in the unsweetened cocoa powder until smooth, then remove the mixture from the heat and let it cool.
Beat the eggs in a large bowl, then mix in the Splenda, baking powder and flour. Add the chocolate mixture and stir thoroughly.
Fold in the unsweetened baking bits, vanilla and milk, then pour the batter into the pan.
Bake for 30 minutes until slightly undercooked. Brownies will set when they cool.
Tip
This recipe makes thick and fudgy brownies, rather than cake-like ones.
Store the brownies in an airtight container to maintain freshness. Serve with sugar-free vanilla ice cream for a homemade sundae.