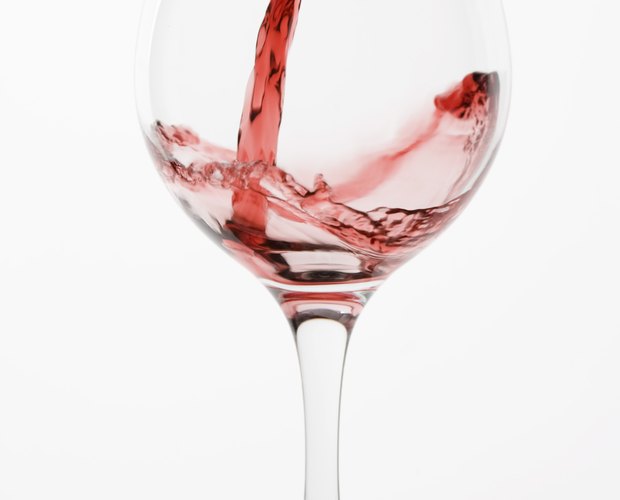 Jupiterimages/Polka Dot/Getty Images
Red wine is even better in wiggly gelatin form. This combination of red wine and fruity flavored gelatin is delicious and fun to drink. Experiment with various flavors to make a red wine gelatin shot of your own invention.
Boil the 2 cups of water. As soon as it is boiling, pour the water into a large mixing bowl.
Pour both packages of flavored gelatin into the bowl of boiling water. Stir until the powder has completely dissolved.
Set the hot gelatin mixture aside for several minutes until it feels cool when you touch it.
Pour the red wine into the cooled gelatin mixture. Stir to combine.
Pour the mixture into shot glasses or small plastic cups. Place them in the refrigerator for several hours to set.
Warning
Do not pour the wine into the hot gelatin mixture. Doing so will make the alcohol evaporate.
References