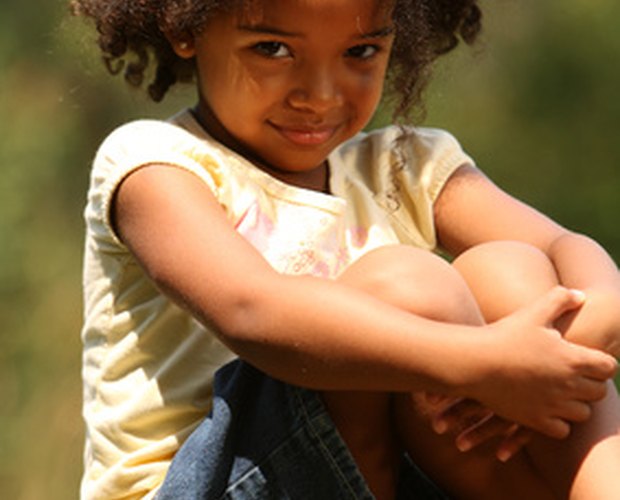 Healthy hair appears moisturized and lustrously shiny. The outside layer of each hair cuticle protects the inner layers of the hair against drying and breakage. Many African-American and Latino women with coarsely textured hair, colloquially referred to as "nappy," require extra moisturizing to prevent breakage and damage. Also, excessive blow drying and product build-up can create stiff, dry, unmanageable hair. Olive oil contains vitamin E that not only helps alleviate dryness, but can also add lustrous shine back to your hair. When coarse hair is softened, it breaks less and and hair grows back longer and more healthy.
Wash your hair as usual, but do not use conditioner.
Part your hair into section with soft-cloth scrunchies or cloth bands.
Mix 1 cup of a favorite conditioner with 1/4 cup extra virgin olive oil.
Apply the conditioner-olive oil mix to each section of hair, smoothing it on with your fingers or the tip of an applicator bottle. Massage it gently into your scalp.
Towel dry your hair for a couple of minutes to remove excess moisture, but do not completely dry your hair.
Wrap plastic food wrap around your hair. Boil a large pot of water, or run very hot water from the tap. Plunge a terry cloth head wrap or towel in the hot water. Take out the towel at the hottest temperature your hands can stand and wring out as much water as possible. Immediately wrap the steaming towel into a turban around the plastic wrap. Then wrap a dry towel around the hot, steaming towel. Sit for 30 minutes.
Remove the towel turbans and plastic wrap from your hair.
Wash out the olive oil and conditioner mixture from your hair with warm water.
Pour a small amount of olive oil the size of a quarter into the palm of your hand and massage it into your hair and scalp. Blow dry your hair.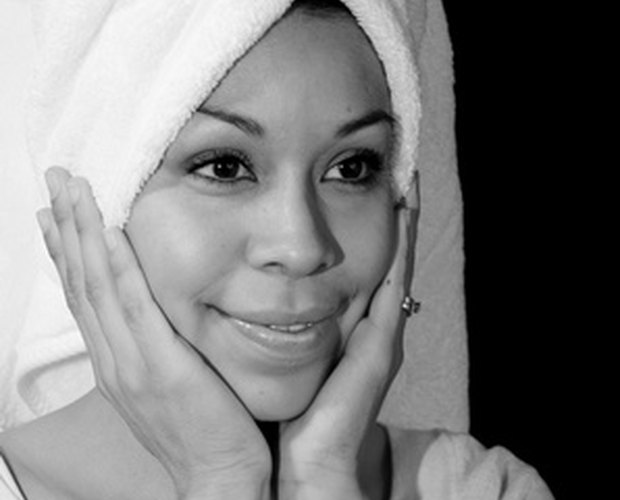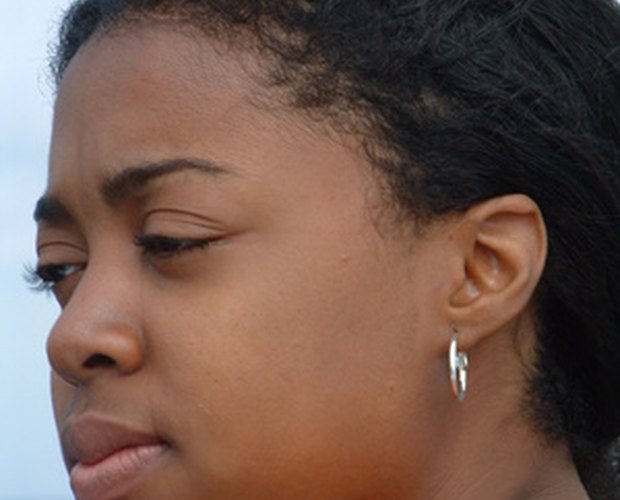 black girl image by Morkidz photography from Fotolia.com
Tip
Every other night, wrap your hair in a silk scarf to keep it soft and shiny. Sleep with the scarf on your head.
Warning
Over use of olive oil can create extra build up and dry the hair. A little goes a long way. Regular and consistent use is advised rather than daily use. For maximum effectiveness, use a hot oil treatment twice a month instead of every day.