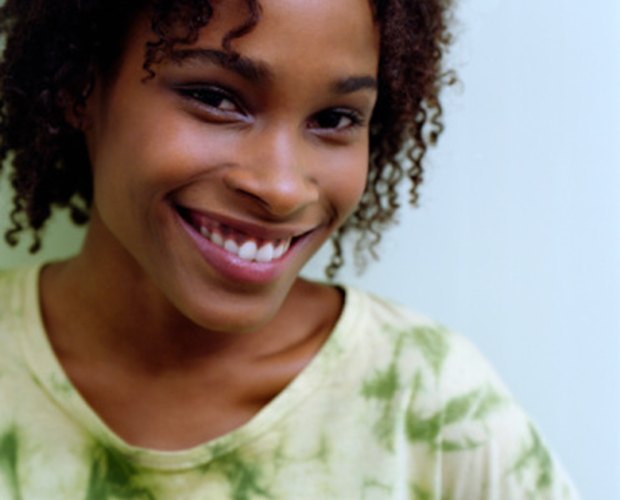 Creatas Images/Creatas/Getty Images
The natural curl pattern of most African Americans' hair is very tight, allowing you to wear your hair naturally in corkscrew ringlets, waves, or go through the process of straightening it by applying heat. If you are tired of the processing and styling part, you can apply some leave-in treatment, a little bit of product and you're on your way with a new look. Give your hair a break from the daily heat treatment and give yourself a little diversity with a natural conditioning process.
Wash your hair thoroughly with shampoo. Deep condition your hair following the shampoo, which will further treat and protect, especially if you're going to be wearing it naturally. Rinse out the conditioner.
Before you dry you hair, apply a leave-in treatment like Mixed Chicks Leave-in Conditioner or Carol's Daughter Black Vanilla Leave-in Conditioner. The conditioner will do just that, condition your hair while providing needed protection and moisture to your hair and scalp.
Arrange your hair in a way that is close to you how you would style it. When it is wet, you should notice your curl pattern and what your options are in styling based on your hair texture and length. If your hair curls up very tightly, you may not have as much versatility in styles. Blow dry hair straighter by applying the low heat of a blow dryer and brush out to maximize your length.
Apply a styling mousse on your hair like Smooth n' Shine's polishing gel which will give your hair a light hold and hold your curl. Style hair as desired using hair clips, barrettes or bands or gather hair into a loose tousled ponytail or updo.