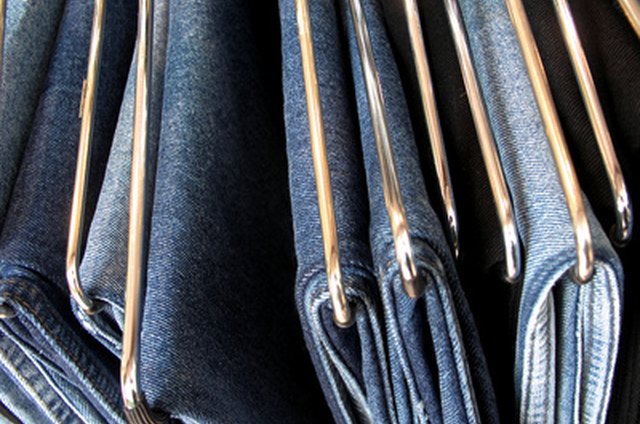 There are often hundreds of pairs of cheap jeans at a thrift store, but the hunt for fashionable, comfortable low-cut jeans is sometimes long and fruitless. Instead, try making your own pair of low-cut jeans. There are two methods for this. The waistband method involves cutting the waistband off the jeans to easily make them lower. The drawback to this method is you no long have a button at the top of the fly. The other method involves reshaping the inseam from beneath, getting rid of extra crotch material so that the jeans won't appear baggy when worn lower on the hips than intended. This method is more difficult, but with patience, can create jeans with a customized fit.
Waistband Method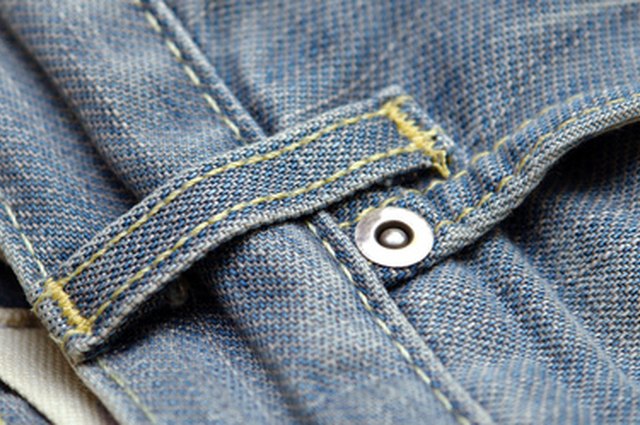 Lay the jeans flat, facing up, on a clean surface.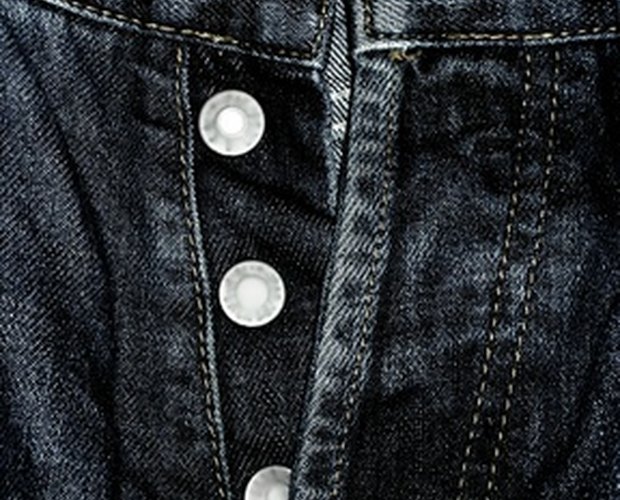 Cut the waistband off the jeans all the way around, including the button or snap, just above the seam that joins the waistband to the rest of the jeans.
Hem the remaining fabric at the top of the jean. Use a whipstitch if sewing by hand or a zig-zag stitch if using a sewing machine all along the cut line. This will keep fraying to a minimum.
Inseam Method
Lay the jeans inside out on a clean surface.
Cut off the entire inseam. Following the curve of the original inseam, also cut the front and back crotch areas shorter by about one inch.
Pin the front and back of the jeans back together.Try the jeans on, still inside out, to test if the rise is low enough. If not, remove the pins near the crotch and re-pin them higher up. Remove the jeans and cut the crotch shorter; re-pin. Continue this process until the waistband falls low enough.
Sew the front and back of the jeans together using a seam stitch by hand or two rows of straight stitch with your sewing machine. Turn the jeans right-side out.
If the waistband pinches your waist now that it rides lower on your hips, make two vertical slits in the waistband, one on either side of the jeans. Sew, by hand, small downward-pointing triangles of scrap jean material to fill in the gaps.