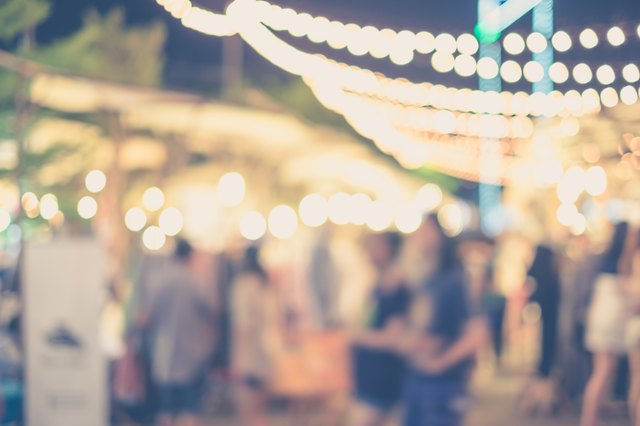 Fluffy flower-shaped carnival waffles, also known as rosettes or sugar waffles, require a special kind of waffle iron. Carnival waffle irons are wand shaped, with a flat decorative iron that resembles a branding iron more than the waffle irons used to make square waffles. These irons make waffles that are closer to funnel cakes than breakfast waffles -- but lighter and smaller. You can purchase the rosette-shaped irons at specialty kitchenware shops and online stores.
Beat the melted butter, milk, egg and vanilla in a blender until well combined.
Combine the flour, baking powder, sugar and salt in a large bowl. Gradually stir in the liquid mixture.
Beat the batter with an electric mixer for 1 minute, or until it's light and frothy.
Refrigerate the batter for 1 hour.
Heat 3 cups of vegetable oil in a deep fryer or dutch oven to 360 degrees F.
Dip the iron into the hot oil for 30 seconds, then dip it into the batter to coat it up to the edge. Place the batter-dipped iron into the hot oil and fry for about 1 minute, or until it's golden brown. Release the fried carnival waffle onto a paper towel to soak up any excess oil. Repeat the process until all the batter is used.
Sift powdered sugar over the carnival waffles, and serve.
Tips
You can also top your carnival waffles with melted chocolate or chocolate syrup, whipped cream or cinnamon and sugar.

Use a knife to loosed the waffle from the iron, if necessary.

If the waffle falls off of the iron into the oil, just continue cooking and remove it with metal tongs.