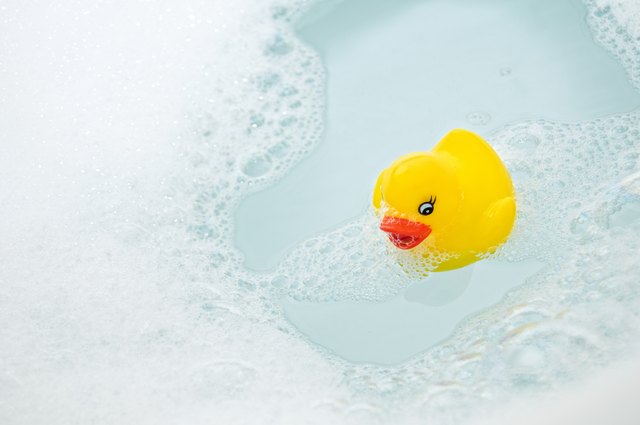 After a long day, a perfect way to relax is with a luxurious soak in the bathtub. Bubble bath powder is different from the soapy formulas used for children since they contain an aromatic blend of essential oils, herbs and natural products. Combined with a tub filled with warm water, special bubble bath powders soothe and soften your skin, while relaxing the mind with gentle aromatherapy. By making your own bubble bath powder, you can customize the scent and use all-natural ingredients.
Mix together 2 cups of powdered milk, 4 ounces of castille soap flakes and 1 cup of cornstarch.
Add 3 to 4 drops of your favorite essential oil (or oils).
Mix thoroughly and store in an air-tight glass jar. Bubble bath powder can last for up to six months.
Add 1/2 cup of powder to a warm bath and stir with your hands to create bubbles. Soak for 20 minutes (or longer) for a luxurious, skin-soothing treatment.
Tips
Castille soap, which is made of olive oil and provides moisture to the skin, can be found in most health stores.
References