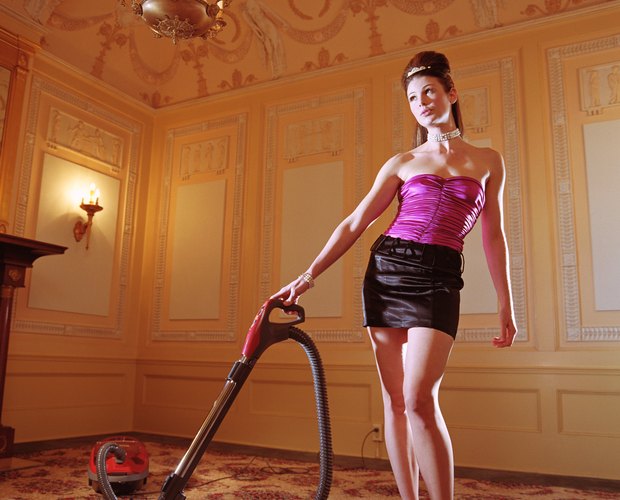 Ryan McVay/Lifesize/Getty Images
If you have fine, thin hair, a poof hairstyle is a secret styling tip to boost thin strands and give the appearance of thicker hair. While a front hair poof is reminiscent of the 1960s bouffant, you can give a modern twist to this retro hairstyle at home. Whether you are attending a special event or going on a hot date with the one you love, give your thin hair a little height and style with this regal hair style.
Wash and condition your hair with a lightweight product formulated for fine hair. Towel dry hair.
Spritz a texturizing product or volumizing mousse into your roots. Massage product into roots to help fatten thin strands. Comb hair with a wide-tooth comb to distribute product from roots to ends.
Flip hair over and blow dry to add lift to strands. Once hair is 30 percent dry, flip hair over and continue to blow dry. Use a paddle brush to pull hair upward as you blow hair dry to fatten roots.
Tease front section of hair with a rattail comb. Start at the forehead and tease with the comb until you reach the crown of your hair.
Finger comb hair back into a poof shape. Gather the front teased section up with your hands. Turn the hair inward and clockwise into a twist shape. Secure the twist shape into the crown with 2 to 4 long hair pins.
Curl the remaining hair below the poof with a medium-barreled curling iron. Using your fingers rake curls to create a soft wave. Spray hair with a long-hold hairspray to set the style.
Tip
Pulling your hair up with a paddle brush while drying provides additional lift to roots. Apply conditioner to the ends of the strands only to prevent adding additional weight to the roots.