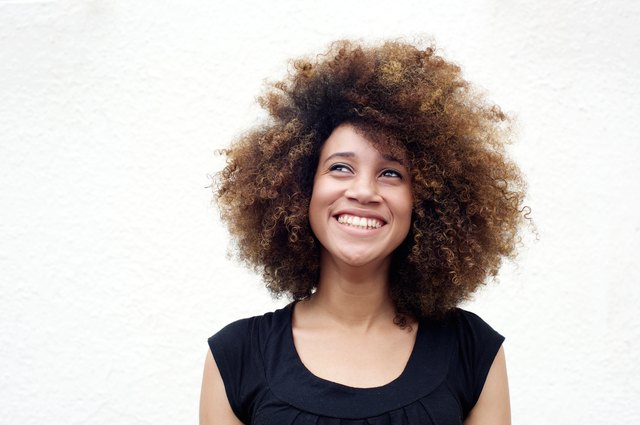 When it comes to laugh lines and other wrinkles, creamy foundations and concealers generally work better than powdery foundations. But it's still essential to prep the skin by filling in lines and wrinkles before applying makeup. Moisture is the key to prepping skin and making it appear more vibrant.
Wash and pat dry your face as usual. Apply moisturizer liberally to your face, focusing on the laugh lines. Moisturizer helps create a barrier between your skin and your makeup -- one that the makeup can sit on top of, without settling into laugh lines.
Apply a makeup primer -- a product used to smooth, hydrate and even-out skin tone. It also keeps makeup from settling into lines and wrinkles, and creates a smooth base on which to apply foundation. High-quality makeup primers contain silica, which fills in lines and wrinkles for smooth, even skin.
Apply a foundation specifically formulated for dry skin, which often contain sunblock or moisturizers to keep skin looking fresh, unlike powdery foundations that settle into lines and wrinkles.
Tip
Look for primer in a shade that complements your skin tone. For example, use a green-tinted shade of primer to combat red skin, or pink to make skin gleam. Avoid finishing powders or pressed powders, which settle into laugh lines much quicker than liquid and cream foundations.
References