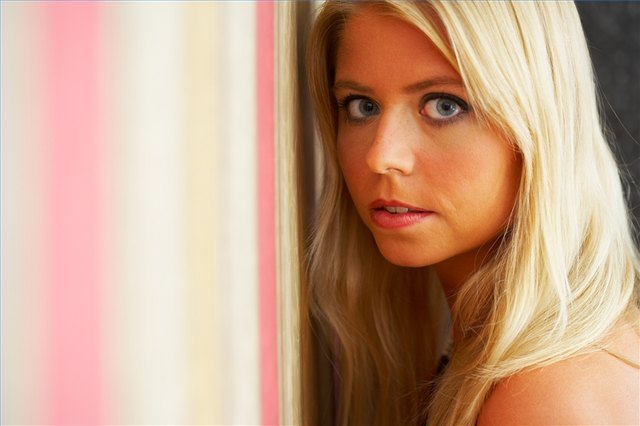 How to Go From Ugly Girl to Glamorous Babe. It's easy to feel like an ugly girl when girls are expected to look glamorous so much of the time. To be glamorous is really a state of mind. When a girl feels ugly, she will often look ugly to others. But when she feels glamorous, she will be glamorous. Transforming yourself from ugly girl to glamorous babe is possible if you just know how.
Dress in the most current styles. Dressing in new clothes that are currently popular with celebrities is a quick way to look glamorous. If you can't afford to buy designer clothes at the mall, look at outlet stores or consignment shops for similar styles at lower prices.
Take care of your appearance. Throw out your old makeup and buy makeup in the currently popular colors. Also keep your nails expertly manicured, including your toenails. Nails can be done in a salon, or you can buy the right tools in any drugstore and do them yourself. They should always be clean, shaped and polished.
Grow your hair long or get extensions to make it longer. Long hair is currently a must if you want to look glamorous. The hair should be straight or wavy, but never frizzy. If you decide to keep short hair, get an updated cut and use the right hair products to create a popular, current style.
Get an expensive-looking purse. Purses are the most noticeable fashion accessory, and a designer bag is necessary for any glamorous girl. Get the most expensive bag you can afford or find a really convincing knock-off of a designer bag.
Read fashion magazines like Glamour, Vogue or Style to keep on top of the current styles both in clothing and hair.
Act glamorous. Glamorous girls have a confidence that is apparent to everyone. If you feel glamorous and think you look great, you will. The things you do to approve your appearance and become glamorous are really done to increase your own confidence.
Warning
When it comes to your manicure and pedicure, always maintain your polish. Nails with chipped, worn polish look ugly and unkempt.