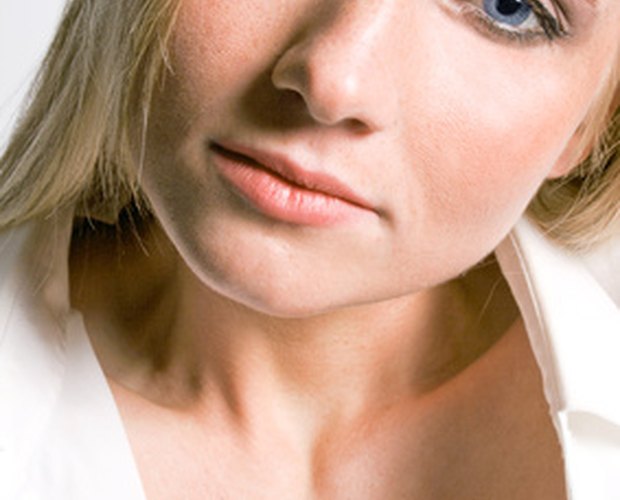 Young Woman looking sad image by Principal from Fotolia.com
The human body has the ability to accomplish many things in order to stay healthy, but sometimes it is impossible to match skin tissue when it is altered. Scars can appear when the body is not able to perfectly match the connecting tissue after experiencing an injury, surgery or hard-to-heal sores. When a person suffers from an outbreak of acne, small scars can appear if the acne is deep or takes too long to heal. Even though scars cannot be completely erased, using fresh lemon juice to lighten a scar will help make the scar less noticeable.
Lemon Rub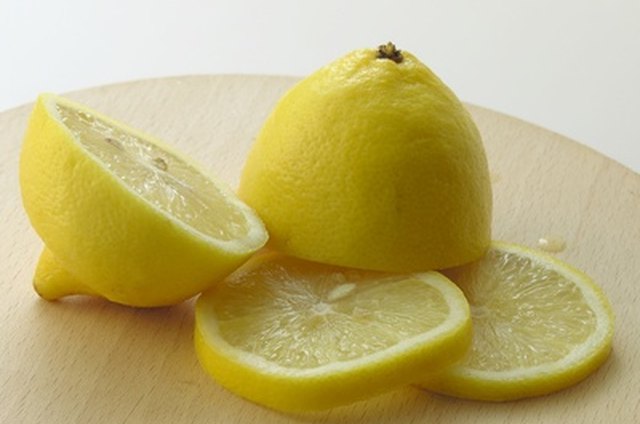 Roll a whole lemon on a counter, using the palm of your hand, to soften the inner membrane so the lemon will release more juice. Use a sharp knife to cut a thin slice of lemon.
Rub the slice of lemon on the area of the scar, squeezing the slice as you rub to release the juice. Allow the lemon juice to soak into the scar for 15 minutes.
Dab the area with a cloth dipped in cool water to rinse. Pat the area dry with a towel.
Apply a dab of wheat germ oil to the scar to moisturize the area. Massage the oil in with your fingers, using circular motions. Repeat the application three times each week until the scar begins to lighten.
Lemon Toner
Use a sharp knife to cut a whole lemon lengthwise into four equal pieces. Squeeze the juice from one of the pieces into a small bowl. Add 1/8 cup of water to the bowl to make a homemade facial toner.
Dip a cotton ball into the homemade toner. Rub the cotton ball on your face where you have acne scars. Allow the toner to soak into your skin. Do not rinse off the toner.
Repeat daily to help lighten acne scars on your face. Store leftover lemon pieces in an airtight container and refrigerate. Make a fresh batch of toner to use each day.
Tip
Use fresh lemon to help lighten scars. Lemon juice or lemon concentrate that has been pasteurized or frozen will not work to lighten scars.
After cutting a slice from the lemon, leave the rest of the lemon intact. Wrap the remainder in plastic wrap and refrigerate for future use.
Add 1 tsp. manuka honey and 1 tsp. fresh squeezed lemon juice to 1 cup of hot water to make a daily tea. Add fresh lemon slices to iced drinking water or tea during the day to help cleanse and alkalize your body from the inside out, which can facilitate your body's ability to heal damaged layers of skin.
Warning
Always consult with a medical professional before using any type of home remedy.