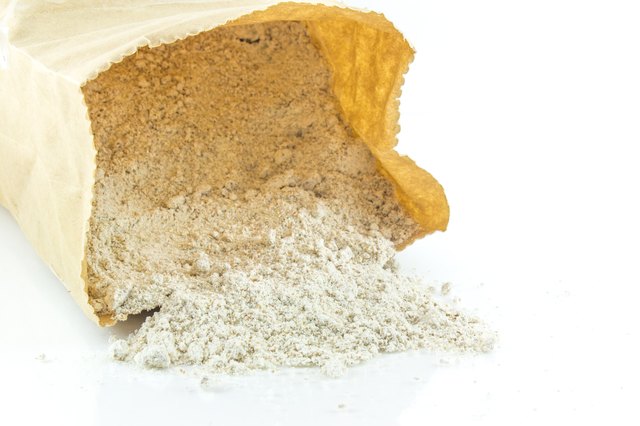 Small bugs, called weevils or flour beetles, are commonly found in flour and other products made from grains. These insects can infest any house, regardless of how clean you keep the kitchen. These insects lay eggs that are impossible to see and can multiply quickly. Prevention of infestation is the best way to keep your food safe.
Remove every item from your cabinets and inspect all packages that contain flour or other grains. Discard any items that have insects in them.
Wash the shelves with disinfectant and remove any food particles or loose flour.
Place all remaining grain products into clean, clear, sealed containers and return to the cabinets.
Place flour and cornmeal in the refrigerator to ensure insects will not get into them. These items are especially susceptible to infestation.
Inspect the containers regularly and remove any items with signs of insects.
Tips
Bugs are often in food when you purchase it. Inspect flour carefully and if you don't see any signs of insects, place in a sealed container immediately to prevent infestation.
References