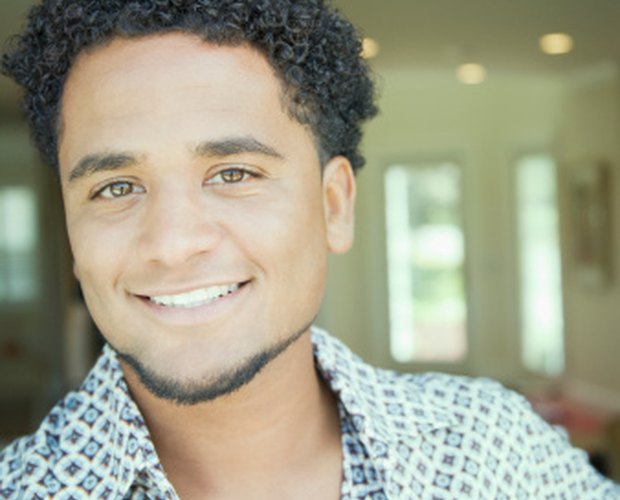 Jack Hollingsworth/Digital Vision/Getty Images
Curly hair can be a challenge to work with. It is dramatically affected by weather, products, styling, and cuts. If not attended to properly, curls becomes frizzy and stubborn, and eventually lose their shape. Curls of all lengths, even those sported by men, need proper care to look their best. Enhance curls for men by using the right methods and styling aids. Use products specifically designed for boosting curls and techniques that help to coax out curls.
Wash and condition your hair. Curl-boosting products encourage hair to coil and stay curled for longer. Rinse thoroughly.
Spritz a spray gel over your whole head. Scrunch your hair by grabbing handfuls at the tips then lifting toward your scalp while simultaneously closing your fist. This scrunching motion will bring out your natural curls.
Allow your hair to air-dry. Avoid blow drying your hair as this will cause your curls to separate and become frizzy.
Scoop a pea-sized amount of pomade. Rub it into your fingertips.
Select individual curls and smooth the pomade over each piece. This will define the curls, give them shine, and seal in the style.
Tip
Find pomade and spray gel at your local drugstore or beauty supply store.