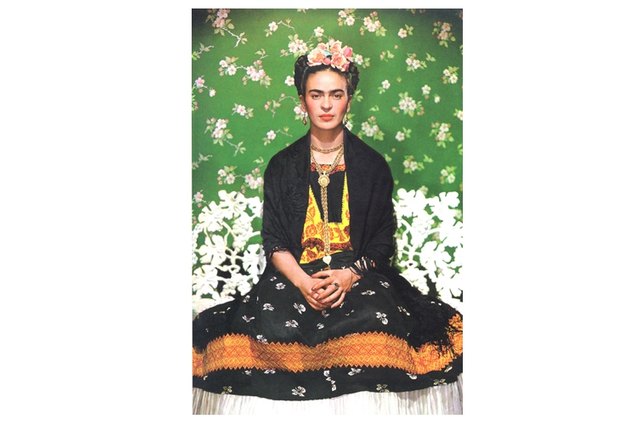 style.com, florencebiennale.org, treelights.typepad.com, olvera-street.com, grittyartsstudio.wordpress.com/, kimmco.typepad.com
The iconic painter, Frida Kahlo, is famous for the use of bright colors and indigenous Mexican inspiration that fused with European influences, such as Surrealism, Realism and Symbolism. Kahlo's artistic influences and use of bright colors reflected her own personal style. Her life was just as colorful as her artwork. Kahlo frequented powerful intellectual and political circles. She had a stormy marriage to muralist Diego Rivera. Kahlo was an open bisexual and had numerous affairs with both men and women, including Leon Trotsky. Over time, both Kahlo's artwork, life, and style intrigued generations. Her fashion and artwork still can be seen on the high-fashion catwalks to this day.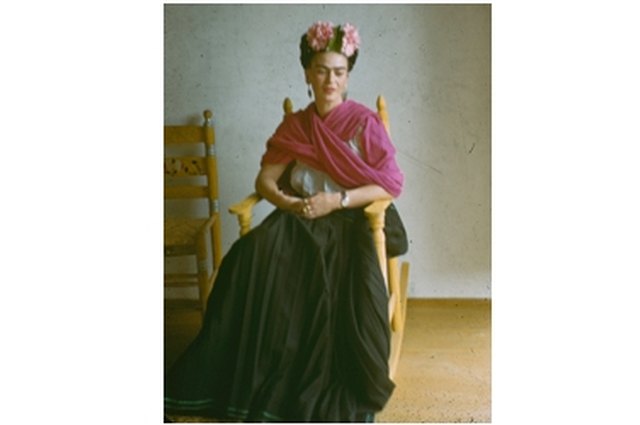 Wear long skirts. Kahlo contracted polio at the age of six, which made one leg thinner than the other. She disguised this by wearing long skirts.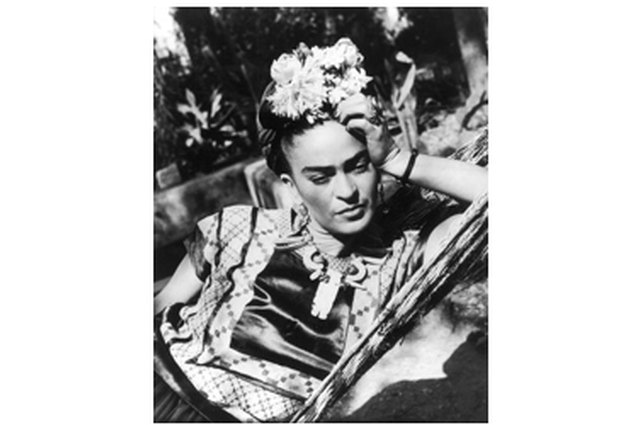 Shop for blouses. Kahlo wore festive blouses with prints that often did not match her skirts, but rather complimented them.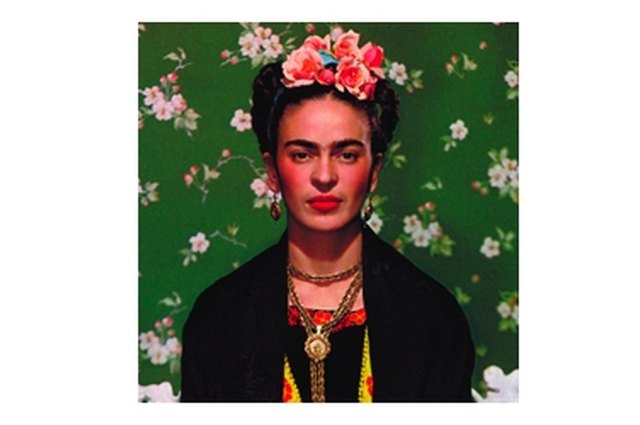 Wear ribbons or flowers in your hair. Kahlo wore her signature braids and interwove colorful ribbons or flowers into her hair.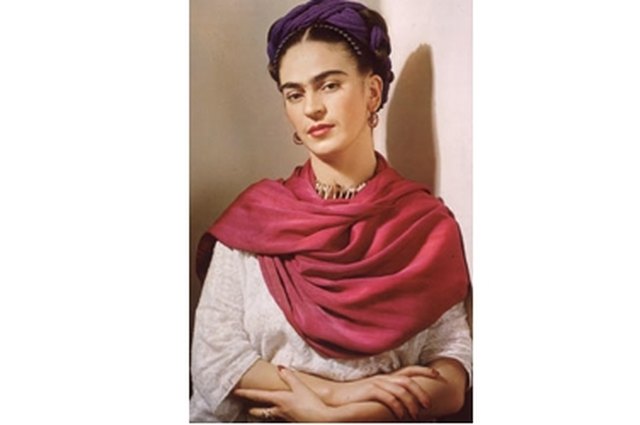 Wear shawls. Kahlo wore bright shawls that typically contrasted from the rest of her outfit.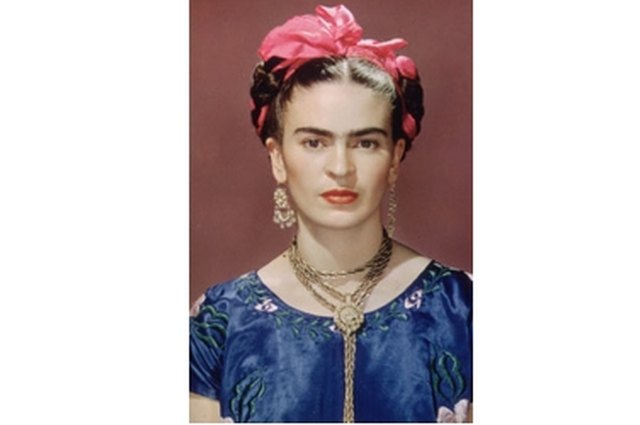 Wear eclectic jewelry. She loved her Lariat necklace and sometimes was pictured wearing mismatched earrings.
Tip
Look for bright and vivid colors or prints. Kahlo was often seen wearing festive colors.