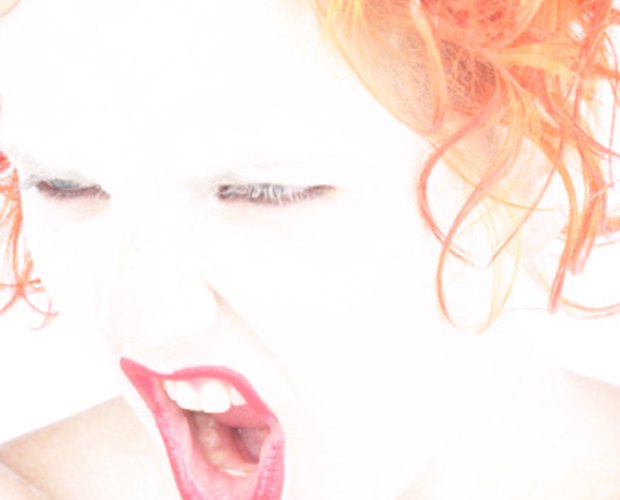 Hemera Technologies/AbleStock.com/Getty Images
You can create a simple special effect by drawing facial scars that are ideal for horror costumes, film or stage; from quick party fixes up to professional level. Many scars used in film and television involve attaching prosthetic pieces to the skin, but while these offer superb realism for gory effects, you can apply basic scars by using simple drawing techniques. Your choice of drawing materials affects the type of scar you can create.
Makeup Scar
Draw your desired scar shape using a sharpened, dark brown pencil. Eyebrow pencils are best for this because they are hard and do not smudge.
Blend a light-colored concealer or highlighter on one side of the drawn scar.
Smudge a little red lipstick, pencil or other red makeup along the shape of the scar to create an angry, fresh appearance. This step is optional, as the scar will look older if you leave it without red.
Dust a little loose powder over the makeup to set it.
Stage Scar
Draw the scar shape with dark brown greasepaint, using a brush. Stage greasepaint works well for costumes but if you are making up an actor for the theater, remember that the audience sits far away. Precision and tidy blending is still important but you will need to draw a bolder scar to make it apparent from a distance.
Blend a white greasepaint into one side of the scar for a three-dimensional effect.
Use black greasepaint to create a deeper scar, or to extend the visual distortion up toward the eye or mouth. Color the scar with red, green or yellow greasepaint to give a range of character effects: for example, you could make an angry red scar or a green, rotting zombie scar.
Stand back several feet to check the visual effect of the scar and adjust shading and highlighting accordingly.
Apply loose powder, using a brush or puff, to set the makeup.
Rigid Collodion
Stretch skin with a thumb and forefinger to find a fleshy part of the face. Rigid collodion, often known as scarring liquid, is a solution of cellulose in acetone and alcohol. When applied to the skin, it dries to a puckered effect, like a real scar, so works best on slightly fleshy areas. Made by brands such as Mehron, rigid collodion is available through any professional makeup shop.
Apply collodion directly to the face, using a fine brush. Leave your collodion application to dry so that it puckers the skin. Avoid the eyes and mouth.
Re-apply collodion over the original scar area, leaving each layer to dry, until the skin is puckered in the desired way and the scar is deep enough.
Color the scar with a little greasepaint if desired, though most collodion scars look best when the material is used alone.
Apply loose powder to prevent shine and give a natural look to the scar.
Tip
To create the same look multiple times, make a stencil for your scar. Screen scars are often applied through a mask, made by a special-effects makeup artist. This means that the scar always looks exactly the same and stays in the same precise location. But if you don't have such extreme continuity concerns, make a simple card stencil with which to draw your scar through.
Other makeup drawing materials to investigate for scars include old-age wrinkle stipple, Tuplast skin plastic and water-soluble pancake makeup.
Warning
When using professional makeup such as collodion, always follow manufacturers instructions precisely.
Patch-test all products, as allergic reactions to makeup are common and use only in a well ventilated area.