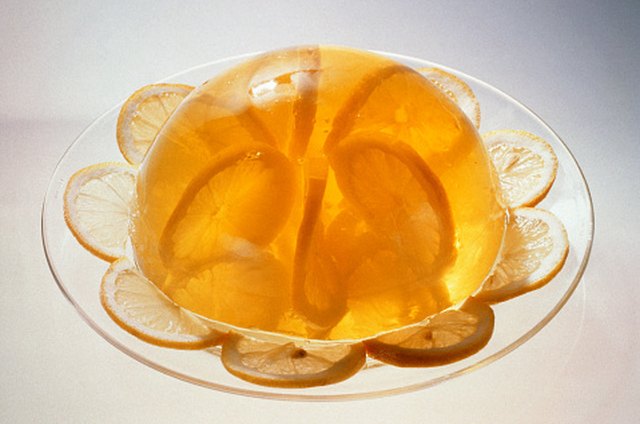 Eising/Photodisc/Getty Images
Jell-O gelatin is a simple but tasty dessert or side dish that's easy to make. Although it only takes a few minutes to make Jell-O, you must wait hours for it to thicken and be ready to serve. If you don't have the time to wait for the gelatin to set, you can cool it faster with an alternative preparation method.
Mix the gelatin in a bowl with the amount of boiling water recommended on the package. Stir well for a few minutes to dissolve the gelatin crystals.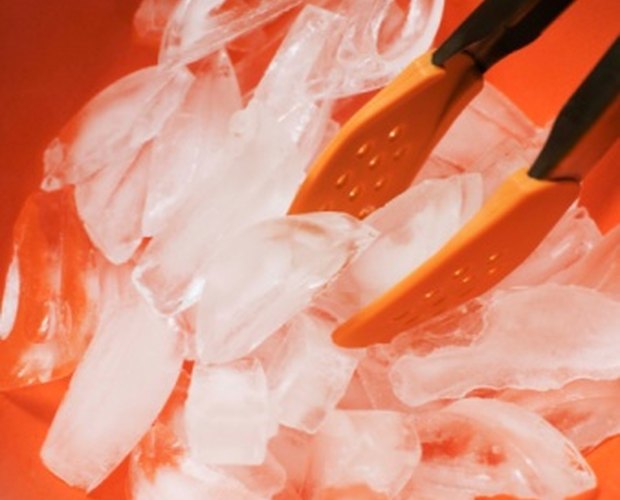 Jupiterimages/Creatas/Getty Images
Place 7 to 10 ice cubes, depending upon their size, into the dissolved gelatin when using a 3-oz. package of Jell-O gelatin. Stir 14 to 20 ice cubes into the dissolved gelatin if you used a 6-oz. package. Stir the ice cubes into the gelatin for 3 minutes, until it starts to thicken, then remove and discard the leftover ice cubes.
Pour the Jell-O gelatin mixture into a metal bowl or gelatin mold that's been chilled ahead of time to further hasten the setting or chilling process.
Place the gelatin in the refrigerator for 30 minutes for soft-set gelatin in a bowl or for 1 hour for firm-set gelatin that can be unmolded.
Tip
When you're preparing Jell-O at the last minute, you can quick-chill the bowl or mold by filling it with ice cubes while you prepare the gelatin.
Mix fruit, if desired, into the gelatin once it reaches the soft-set stage. Return it to the refrigerator for another 1/2 hour to finish setting.