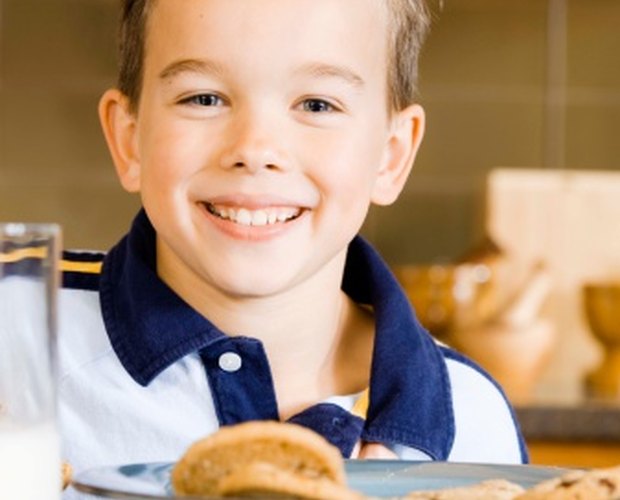 Jupiterimages/Comstock/Getty Images
Granola isn't just for breakfast or for serving over yogurt. This cereal, which can contain whole oats, nuts, raisins and honey, is healthy and substantial. It can also transform a favorite snack food when added to cookie recipes. Substitute Quaker granola for whole oats in oatmeal cookie recipes for a sweet snack packed with fiber and whole grains that will have everyone coming back for seconds.
Jupiterimages/Photos.com/Getty Images
Preheat oven to 350 degrees F. Cream the butter and sugar together in a mixing bowl.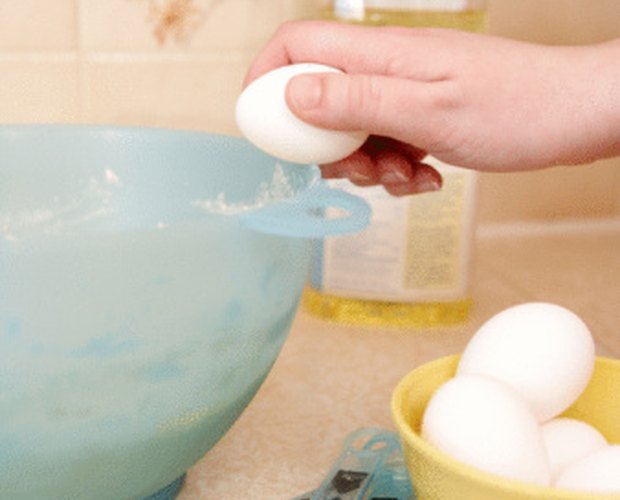 Jupiterimages/Photos.com/Getty Images
Combine the egg and vanilla and optional water (if you want a softer, cakier cookie) and mix until blended.
Jupiterimages/Photos.com/Getty Images
Mix dry ingredients together in a separate bowl, reserving 1/4 cup of the flour.
Add the dry ingredients to the wet mixture and stir or mix until they are combined. If you used margarine or if the dough seems too sticky, add the reserved flour.
Jupiterimages/BananaStock/Getty Images
Drop dough in spoonfuls onto a cookie or baking sheet and bake for 8 to 12 minutes, turning the sheets once during baking. Cookies should be a golden brown color on the edges and bottoms. Allow to rest on the cookie sheet for a minute before removing to wire racks to cool.
Tip
If you have a favorite oatmeal cookie recipe, you can substitute your granola for the oats; remember that if you don't add any extra liquid, the cookies will be crunchier than the original recipe.
For chewier cookies, substitute dark brown sugar for the white sugar. The molasses in the brown sugar helps the cookie retain moisture as it cooks.
You can substitute whole wheat flour for up to half of the white flour; use a finely ground whole wheat flour for the best results.
Warning
Some granolas contain nuts and other ingredients that may provoke allergies in certain individuals. Read labels carefully before preparing this recipe for individuals with food allergies.