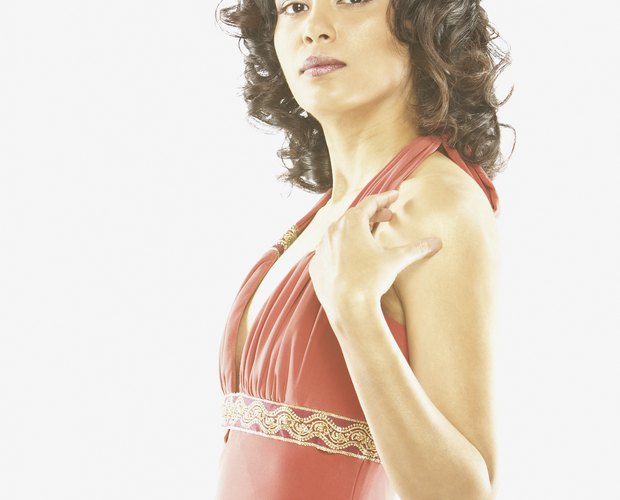 Jupiterimages/Photos.com/Getty Images
Halter-style tops and dresses are a summertime wardrobe staple. Don't ruin the flattering back-baring style with visible bra straps. A halter bra provides support but features straps that stay hidden. Transform a convertible or multiway bra from a classic style into a halter with a few strap changes.
Unhook the bra and lay the bra on a flat surface with the cups facing down.
Look at the bra band at the back where the straps connect to it.
Disconnect the right bra strap completely.
Detach the left strap where it connects with the bra band in the back. Move the free hook to the loop on the side of the right bra cup.