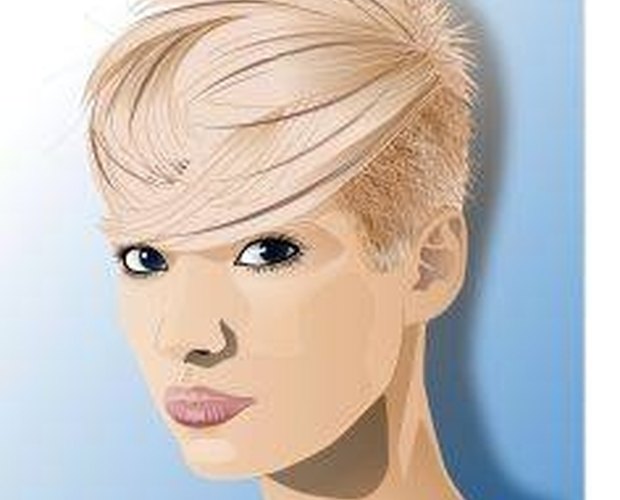 http://www.sxc.hu/profile/jenikahycc
Although it is possible to go to the salon and get your hair bleached by a professional, it is also possible to bleach it yourself at home. Not only is home hair bleaching more economical, it is also perfectly safe. Do not use laundry bleach or hydrogen peroxide to bleach your hair. Instead, use a store-bought bleaching kit for best results. After using the bleaching kit, you can dye your hair any other color you want.
Mix the bleach kit together. Most store-bought bleach kits contain a developer and a lightener. Mix the two ingredients together and shake to mix according to the directions. You can purchase a home bleaching kit at your local drugstore or beauty supply shop.
Put on the rubber gloves that come with the bleaching kit. If your bleaching kit does not come with gloves, you can purchase some at your local hardware store or beauty supply store.
Section your hair. Using small claw hair clips, which can be purchased at your local grocery store, drugstore or beauty supply store, separate your hair into four sections and clip them up.
Use the squeeze bottle and a dye brush to distribute the mixed bleaching liquid on your hair, one section at a time. Let a section out of the clip, saturate the section with bleach by painting it on the hair with a dye brush.
Clip the section back up when done. Use rubber gloves to massage the bleach into your hair so all of it is coated, except your roots as they lighten the fastest. Leave about 1 1/2 inches of your roots uncovered.
Remove the clips and place a shower cap over your hair. Using a warm blow dryer, warm the shower cap until your head feels warm. This will help the hair dye develop more quickly.
Leave the bleach on for approximately 20 minutes if you are using Clairol Born Blonde, or according to the directions if you are using a different bleach kit. Your hair should be a yellow color--if it is still orange, leave the bleach on longer.
When your hair has reached a yellow color, apply the rest of the bleach solution to your roots using the dye brush. Leave the bleach on your hair for ten more minutes, if you are using Clairol Born Blonde. You can leave it on for up to 25 minutes if needed or until your tips and roots match.
Tip
Wait two weeks before bleaching your hair again. Wait until hair dries before dying your hair. A hair dye brush can be purchased at your local beauty supply store.
Warning
Use hair bleach in a well-ventilated area.