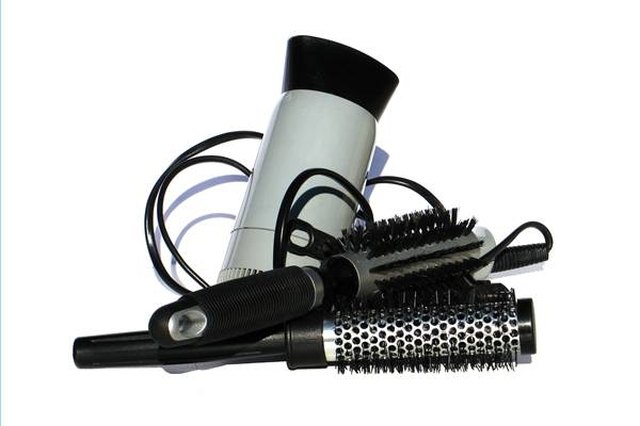 Becoming a master stylist is a great way to secure a positive reputation in the hair industry, all while building financial wealth and rubbing elbows with celebrities and other people of status. It is not easy to rise to this top level, but you can do it with a solid plan, perseverance, and excellence in your work. Just plan to put your personal life on hold for a while as you get the wheels in motion.
Attend a world-renowned cosmetology school, such as the Aveda Institute or the Paul Mitchell School. Gaining your basic education at a top-notch institution will give you the training and connections you will need to find a good job when you graduate.
While at school, take on extra assignments and tasks, practice at home on mannequins until you master your techniques, and spend a large amount of time talking with your teachers to learn all you can about doing hair.
Get your cosmetology license after graduating from cosmetology school. You will need to pay a fee and take an exam in most states.
Set up an apprenticeship at a famous salon in a major metropolitan area--a salon like Juut, Van Michael or Carmen!Carmen! Salon and Spa. These salons have programs in which recent cosmetology graduates are paid a reduced wage to learn from master stylists. You may have to do some dirty work, like cleaning stations and sweeping up hair, but you will also get a chance to work with clients as you move up in your apprenticeship. Eventually, if you focus and work hard, you may be promoted to full stylist.
Spend a few years doing hair as a stylist at the well-known salon where you did your apprenticeship. Get to know the head stylist at your salon and learn all that you can from her. Attend hair shows and work on your networking skills. Over time, your rates will increase, as well as the status of your customers.
Build your portfolio by arranging photo shoots of your work. After a few years, you should have an impressive portfolio that you can use when you go out on your own as a stylist.
Open your own salon once your reputation is well-established and you have an impressive portfolio--and a good amount of money in the bank. You want to be able to hire other top-notch stylists to work with you in your salon, and you will need a budget in order to do so.
Advertise your salon among the top tier of your client base. If you do hair for any newscasters or other local celebrities, they are generally good about helping you get the word out, as people often want to know who does their hair. Make yourself available to celebrities who come to your town to shoot movies or participate in other events. With time and patience, word will get out about your salon, and you will have earned the title "master stylist."
References