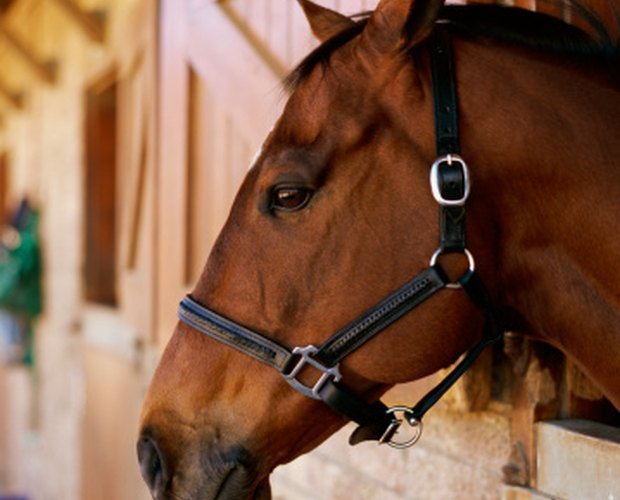 George Doyle/Stockbyte/Getty Images
The venerable Hermes company was founded in Paris in 1837 as a manufacturer of fine leather harnesses and horse carriages. Today, the waitlist for an Hermes Birkin handbag can take five years, notes the website Unusual Threads. Among the company's most popular luxury products are scarves, ties, handbags, shoes, clothing, belts, wallets, watches, cologne and bracelets. Because Hermes bracelets can cost several hundred dollars, the jewelry is often counterfeited. If you are not buying directly from Hermes, watch for the signs that can authenticate an Hermes bracelet.
Look for a stamp inside the bracelet that says Made in Austria. All real Hermes bracelets have this stamp.
Check for the Hermes logo with the correct accent grave mark above the E.
Visit the Hermes website or a store to see current models. Compare the workmanship and style.
Look for the serial number. Inquire at Hermes customer service (USA.hermes.com, 800-441-4488) if the number is authentic.
Ask for dimensions of the style of your bracelet. Counterfeit bracelets may be smaller than the real thing. For example, the dimensions of a Skipper bracelet are given on the Hermes website.
Metal bracelet parts should be gold or silver plated, not stainless steel.
On leather bracelets, all leather should be hand sewn. Look for saddle stitching, where the stitches are not perfectly even as would be produced by a machine, and all threads are tied off and are not loose.
Consider the price. Real Hermes bracelets sell for hundreds of dollars. If it sounds like too good of a deal, it usually is.
Warning
Counterfeit Hermes bracelets are getting harder to distinguish. The website E-Shop-Replica lists its Hermes replica bracelets as "100% Exact Replica. Made Of Genuine Leather. Best quality. Elegant Design. High grade stainless steel buckle. Comes with Hermes box, Hermes card, Hermes dust bag."