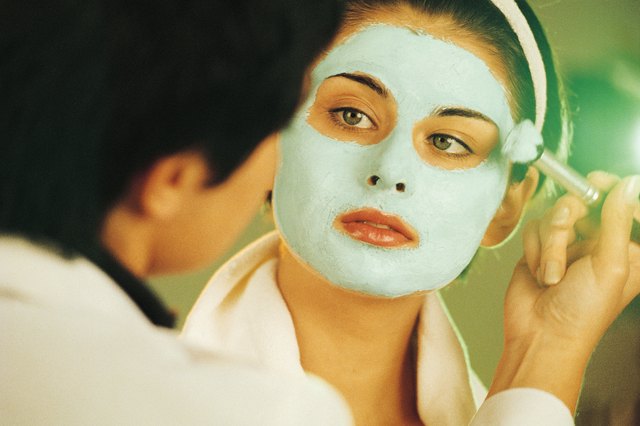 Comstock/Comstock/Getty Images
Cosmetology is intended as an instructional guide for both a science teacher and a beauty shop teacher in teaching the scientific aspects of cosmetics. Although cosmetology is largely a vocational subject, the content of study is, in fact, scientific. Cosmetology includes scientific understanding of chemicals used in a salon, along with line diagrams and other tools to further increase that understanding further.
Areas of Study in Cosmetology
Cosmetology is considered scientific because it includes the study of hygiene and sanitation, microorganisms and the human body (especially the skin, nails, hair and the scalp); chemistry of tints, bleaches and hairsprays; and electricity and lighting in a salon. Each of these areas of study is approached scientifically.
Beauty Culture and Science
Beauty culture is considered scientific because it involves the study of how the chemical composites of cosmetics interact with the human body. Professional beauticians and cosmologists understand the subtle differences between different products and the manners in which they are used for optimum results.
Medical Cosmetology
According to the British Association of Cosmetic Doctors, medical cosmetology includes the study of the skin and its problems. A medical cosmetologist is a medical practitioner who performs a range of minor surgical and nonsurgical procedures. These procedures are intended to enhance or treat skin structures, i.e., cutaneous and subcutaneous tissues. The techniques used in medical cosmetology procedures contain elements of medical and aesthetic considerations.
Why Is Cosmetology Treated as a Science?
In order for a cosmetologist to understand the real application of the chemicals used in the profession, it is important to understand the chemicals' interactions with other chemicals and the human body. This can help the cosmetologist understand how to better use these chemicals better.
Career in Cosmetology
Cosmetologists are employed in beauty salons and parlors. Traditionally, cosmetologists have performed such services as treatment of hair and scalp, massages, manicures, bleaching, electrolysis and styling of hair. However, specialty fields in cosmetology include procedures such as laser acne treatment, hair removal and other nonsurgical medical procedures.