A perm, or permanent, is a hair treatment that uses a chemical process to change the structure and texture of your hair. Depending on the size of the roller or perm rod used during the process, a perm can make straight hair curly or curly hair straight. A permanent can be applied by a professional hair stylist or at home with an over-the-counter perm kit.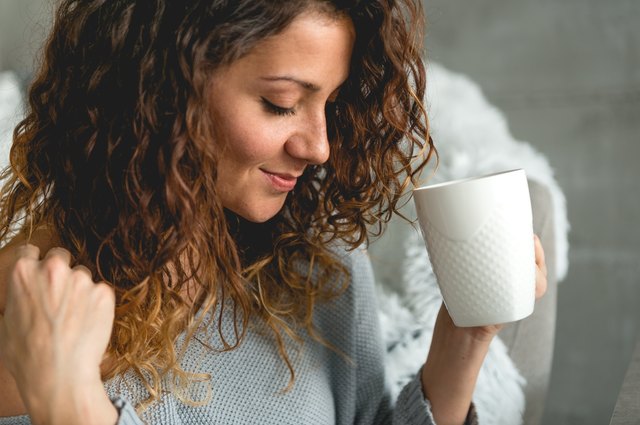 StockRocket/iStock/GettyImages
The Evaluation
If you decide to have a stylist give you a perm, the first step is an evaluation of the condition of the hair. If your hair is overly processed or damaged, your stylist may suggest an intensive conditioning program or a fresh haircut to reverse some of the damage. If your hair is healthy, the perm can be done right away and will usually take about two hours to complete.
Prepping Your Hair
After the stylist washes and conditions your hair, it will be parted into narrow 1/4" sections. Each section is no wider than the width of the rod or roller being used and your stylist will take care to make sure every hair is rolled to avoid damage from the perm solution. A protective ointment is usually applied around the hairline to avoid chemical burns on the skin.
Rolling the Hair
Next the tip of each section is enclosed in a special tissue paper, then tightly wrapped around a perm rod. The thickness of the perm rod determines the amount of curl; thicker rods produce loser waves and thinner rods produce tighter curls. Very large rollers are used to straighten curly or wavy hair.
The Perm Solution
After your entire head is wrapped, an ammonium thioglycolate solution is generously applied to each rod. The solution restructures the hair shaft by raising the cuticle layer and breaking down disulphide bonds. Depending on the texture and thickness of the hair, the perm solution is left on for 10 to 20 minutes.
The Neutralizer
Next the ammonium thioglycolate solution will be rinsed from your hair with warm water and the rods blotted with a towel. Each rod is then rinsed with a hydrogen peroxide solution or neutralizer, which sets the new shape of the hair by reinserting the disulphide bonds. After five minutes, all the rods are carefully removed, then more neutralizer is applied to the hair and left on for an additional two minutes. Your hair will then be rinsed in very warm water for three to five minutes.
Post-Perm Washing
The results of a perm vary depending upon hair texture, but typically the curls will be very tight immediately following a perm. A fresh perm should not be washed for 24 to 48 hours because water weakens new disulphide bonds. After the first washing, the curls will relax somewhat, and will continue to do so as the perm grows out. Most perms last about two to six months depending on hair type and condition.