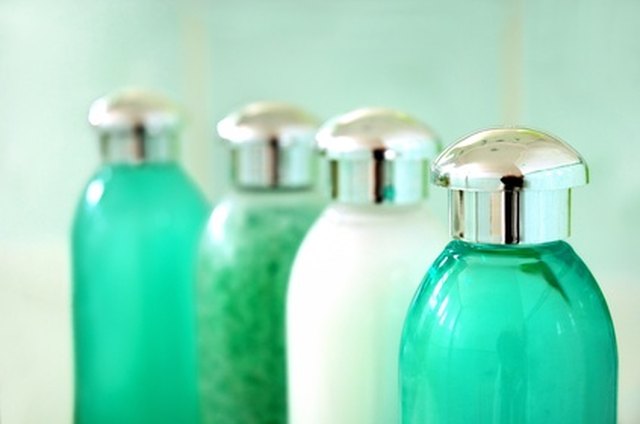 A massage can loosen tight muscles, relieve pain and help you relax. The only thing that can make a good massage even better is a soothing massage cream. Oils take longer to absorb, and lotions don't lend themselves to the same frictionless motion that oil provides. Massage cream is the answer, giving you the absorption of lotion with the smoother glide of oil. They can also condition and moisturize the skin, and with just the right ingredients they can add that extra tingle to make you feel refreshed and renewed.
Mix beeswax, coconut oil and sunflower oil in a glass measuring cup. Fill a pot with a few inches of water and the contents of the measuring cup. Heat it over medium heat until the beeswax is melted, stirring occasionally. This will take about ten minutes.
Next, boil mint in a cup of water. Let it come to a quick rolling boil and steep for about five minutes. Strain the mint leaves with either a fine strainer or cheesecloth.
After the mint has steeped, mix borax into the mint water. Stir until the borax is completely dissolved and then heat the mint and borax mixture to near boiling. You can do this either with a microwave or by using a water bath, as you did with the beeswax and oils.
Remove the beeswax and oils from the water bath and add the mint water and borax. Add about five drops of spearmint essential oil. Essential oils are concentrated, so add a few at time and more depending on the aroma desired.
Allow the lotion to cool completely. It will thicken as it does, so don't worry if it looks a little thin at this stage. Store it in a cool area, out of direct sunlight, to help it retain its odor and potency.
Warning
If pure borax comes into direct contact with abraded, cut or burned skin it may cause minor irritation.
References