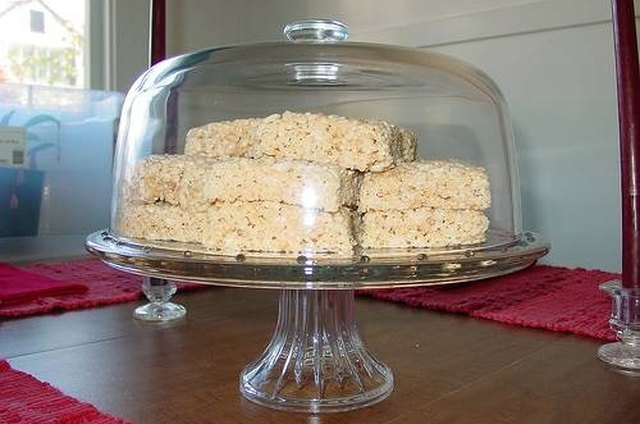 Rice Krispie treats are a delicious confection consisting mainly by boxed ready to eat rice cereal and marshmallow crème. A favorite of adults and children alike, Rice Krispies are neither cookie nor cake but something in between. They are popular any time of year but special versions can be made for holidays and special occasions.
History
The original Rice Krispies cereal was created by Kellogg's Cereal Company in 1928. In 1939 two homemakers, Mildred Day and Malitta Jensen invented Rice Krispie treats to sell because their Campfire Girl troops needed to make money for meetings.
Types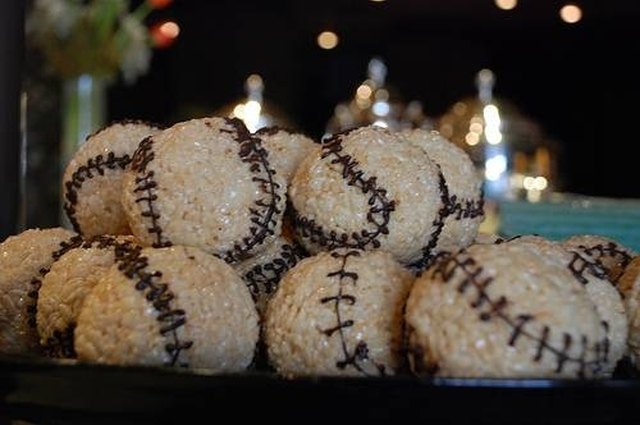 The original type of Rice Krispie treat was a square treat made from Rice Krispie cereal. Now Rice Krispie treats include star-shaped, heart-shaped and baseball-shaped treats among others. They can also be made with chocolate or fruit-flavored rice cereal.
Features
Rice Krispies feature tiny pieces of ready to eat rice cereal held together by melted marshmallows or marshmallow creme. Another feature of any type of the Rice Krispie treat is the way it slightly squishes if squeezed.
Size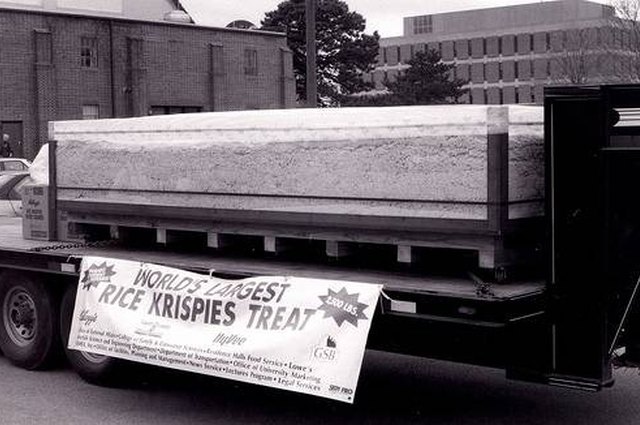 Regular Rice Krispie treats are the size of an average brownie no matter what shape the treat has been made in. One exception is the world's largest Rice Krispie Treat created in 2001 by students and staff at Iowa State University. It weighed 2,480 pounds.
Fun Fact
"The Crispery" (see Resources) is a business completely devoted to making and selling Rice Krispie treats.