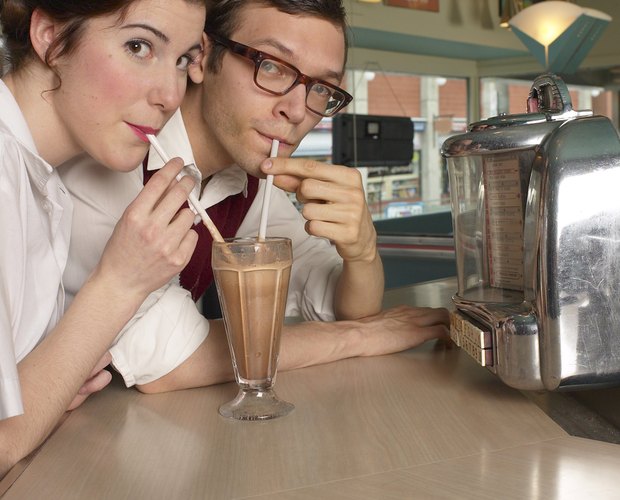 Hemera Technologies/AbleStock.com/Getty Images
The 1950s was a decade of post-war adjustment with the nation returning to a more conservative, secure time. By contrast, however, women had entered the workforce for the first time during the war and were expressing themselves socially in new and more assertive ways. Women's hairstyles of the 1950s were both conservative and more daring, reflective of both of these larger societal trends. The conservative look was made popular by stars such as Lucille Ball, while Marilyn Monroe's hairstyle was representative of more daring 1950's looks.
Lucille Ball
Create a poodle cut, reminiscent of Lucille Ball, by learning the pin curl. Choose a chin-length cut with shorter layers around your face. Wash your hair and let it air dry. Work a styling gel through your hair from roots to tips. Section the front portion of your hair by creating a part on both sides of your scalp with the rat-tail comb. Use a hair clip to pin this section away from the rest of your hair.
Gather all your hair but the front section and smooth it into a pony-tail. Secure the pony tail high on the back of your head with a hair band. Spray your hair with hair spray to keep it in place.
Work with small sections of the front part of your hair, curling each small section into a ringlet with a 3/4-inch-barrel curling iron. Wrap each small section from ends to roots in a spiral pattern, rolling toward your head.
Pin each curled section to your scalp with a hair pin. Pin the middle part of the curl, so the ends are loose, like pinning ribbon to the top of a gift. If desired, wrap a bandana around the base of your head, tying it at the top around the base of the curls. Pin the bandana to your head with hair pins.
Marilyn Monroe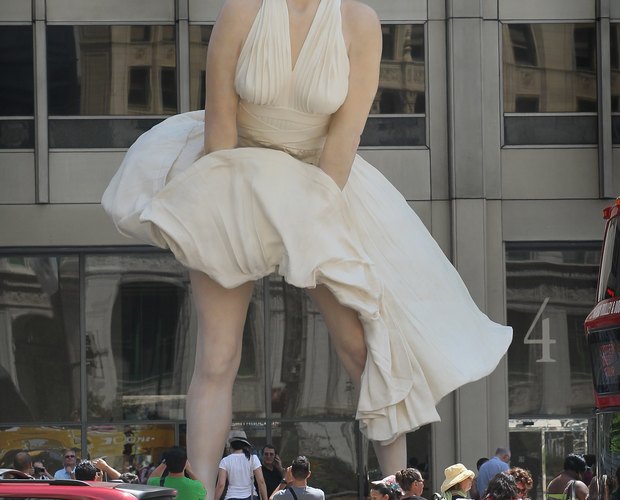 Scott Olson/Getty Images News/Getty Images
Make a distinctive impression by copying Marilyn Monroe's loose, wavy curls. Choose a chin-length-layered style with shorter layers around your face. Wash and apply hair gel throughout your hair, from roots to tips.
Blow dry naturally curly hair, focusing on straightening it with a roller-brush. If your hair is flat, let your hair air dry or blow it dry, while gently pulling your hair away from the roots to create volume.
Spray the ends of your dry hair with hair spray and set 1-inch sections with medium hot rollers. Start at the ends and wrap your hair away from your face. Let the rollers stay in your hair until they are not hot anymore -- for at least 20 minutes.
Remove the rollers. Brush your hair in the opposite direction in which you rolled it – toward your face. Use hair spray to spray the roots of each curl to add volume. Flip your hair over, spraying the underside, and flip back, giving an overall finishing coat of hair spray.
Tip
If your hair is straight, a body perm will help hold both of these styles.
Warning
If you are wanting to die your hair platinum blonde, like Marilyn Monroe, and your base color is dark, you should consult a professional hair stylist because you will need a multiple-step bleaching process that is difficult to execute flawlessly.