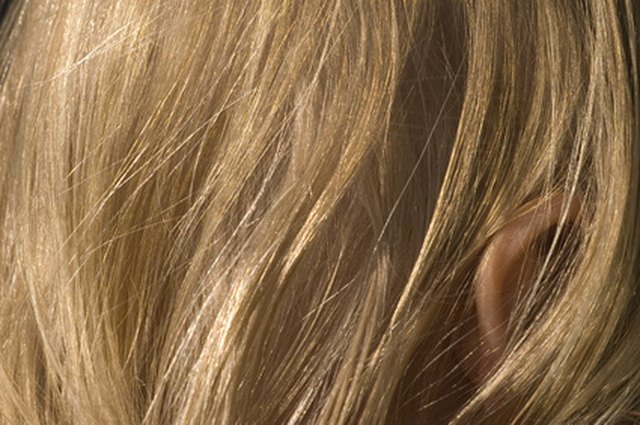 A home glossing treatment like Clairol Professional Radiance Clear Shine is one way to revive color and enhance shine. Clairol Radiance is a long-lasting semi-permanent clear gloss suitable for permed, relaxed or colored hair. It will last for approximately four to six weeks and will slowly rinse out of your hair over that period of time. As this shine-booster does not contain ammonia, there is minimal damage done to your hair.
Shampoo and condition your hair. Dry it with a towel so that it is damp. Run a wide-toothed comb through it to get out any tangles. Clairol Professional Radiance Clear Shine is applied to damp hair.
Put on a pair of latex gloves. Mix 2 oz. of the Clairol Radiance with the Clairol Liquid Prompter in an applicator bottle. The Liquid Prompter is the color developer and must be purchased separately. Place your gloved finger over the tip of the bottle and shake vigorously for up to one minute.
Apply the mixture evenly to your hair. Cover every strand of your hair. Use a clip to pull your hair up while your hair is processing. Leave it on your hair for 20 minutes. You can use heat on it, in the form of a hair dryer, which will intensify the conditioning properties and shine. If you use heat, only leave the solution on your hair for 15 minutes.
Use a hair dryer about 6 inches away from the hair, if you decide to use heat, and keep the hair dryer moving evenly over your hair.
Rinse your hair with warm water. Follow with a deep conditioner. Rinse the conditioner out of your hair. Dry and style your hair as usual.
Tip
Use a deep conditioner on your hair once a week to keep it in good condition.