One of the most important decisions you make each day is which lip color to wear. Even more than your outfit, it can transform your mood, make a memorable first impression, and even make you look years younger. If you have ever felt "like a new woman" wearing a specific color, you already know the power that color can have. If you want more of that feeling, you can find out what other colors will make you look and feel your best with this quick lipstick-selfie test. This test will tell you if you are warm, cool, neutral warm, or neutral cool.
Discover your best colors in just minutes by following these simple steps: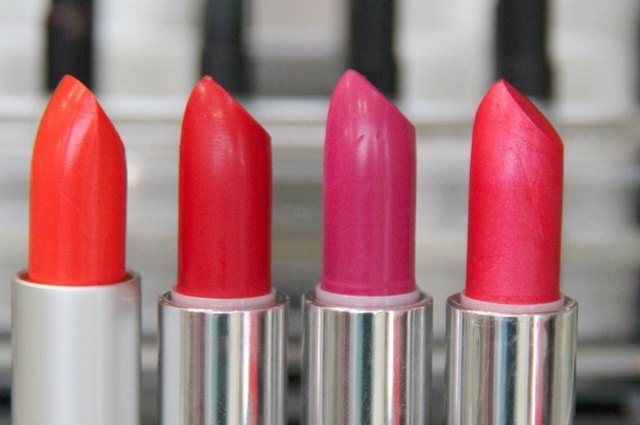 Purchase red lipsticks in the following categories: warm (orange-red/paprika shade), cool (blue red/magenta), warm neutral (coral shade), and cool neutral (rose shade).
Apply each lipstick shade near a window or outdoors in the natural daylight and take a selfie with each lipstick on.
Swipe the pictures back and forth glancing to see which one looks the best with your skin tone. The shade of lipstick that is the winner will make your face appear brighter, smoother, and more even toned. The shades that do not look the best will make your face appear paler, blotchy, and more textured.
There may be two shades that are tough to choose between. If so, you might one of lucky ones who look great in more than one category. This means that you have a wider variety of colors that to wear and look your best.
Once you have determined the best lipstick shade or shades that make you look your best, it becomes very simple to choose your colors that look best on you. For example:
If you look great in the warm lipstick, then you most likely look best in warm colors. Think sunrise colors or any colors that have a warm golden feel, like autumn shades and brown.
If you look great in the cool lipstick, then you most likely look best in cool colors. Think icy colors that have a blue tone or jewel tones colors, along with pure black.
If you look great in the neutral warm lipstick, then you most likely look best in neutral warm shades such as sunset colors, spicy or tropical colors, and espresso.
If you look great in neutral cool lipstick, then you most likely look best in cool shades such as dusk colors, pewters, maroons, sage greens, along with greys.
Discovering your best palette is exciting because it opens up a world of possibilities in your wardrobe, makeup, hair colors, nail colors, and accessories. Start exploring your new found palette and the amazing excitement color has to offer. Jaclyn Peresetsky is an esthetician and owner of Skin Perfect Spas. She speaks at several spa and salon industry conferences around the United States, is a regularly featured guest on lifestyle TV shows, and is contributing author to industry magazines and web sites. Her book, "The Power of Your Colors," explains color theory and how it relates to skin. She created her patent pending color identification system to better identify unique color characteristics for choosing makeup, soon to be found in spas and salons across the country. To find out more, please visit www.SkinPerfectClinic.com.