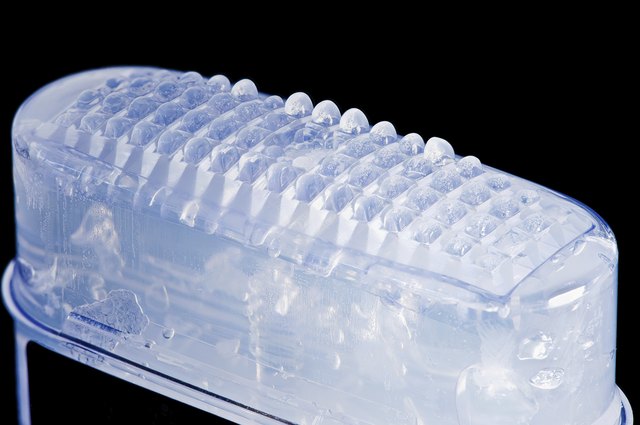 LionLight/iStock/Getty Images
There are thousands of products on the market intended to keep you smelling as fresh and clean as possible. Arguably, one of the most important of these products is deodorant, which keeps your armpits dry and fresh all day. As the deodorant market continues to expand, you may find it difficult to decide which formula is best for you. Gel and stick deodorant both have pros and cons, so find out which best suits your needs by comparison.
Gel Pros
In comparison to stick forms, gel deodorant is a fairly new type to enter the arena. However, that doesn't mean that it doesn't do just as good of a job at keeping you fresh. The obvious reason to choose gel deodorant over those in a stick form is the residue left behind. Gel deodorant usually comes in a clear form, making it not only undetectable underneath your arms, but it also won't leave marks or stains on your clothing. Many gel deodorants also boast being more lightweight in comparison to stick formulas, so they don't feel heavy when sweating occurs.
Gel Cons
For all of its innovations, gel deodorant still faces complaints in areas that matter most. When compared to the classic stick form, gel has been found to not protect as well under pressure. While it's great to have a deodorant that doesn't leave residue, the most essential factor in any deodorant is that it protects you from sweat and odor. Its often lightweight formula could be the reason why some gel deodorants don't pack as much punch as other types. Some formulas also can become slimy and sticky when you start to sweat, which can be a mess.
Stick Pros
Aside from it being a veteran in the deodorant market, stick deodorant has other characteristics that make it an appealing choice to customers. It has been known to hold off odor for longer periods of time than some of its gel contemporaries, and you'll likely have an easier time finding it in multiple stores and locations. Some gel formulas can become sticky and messy when they get wet, making the dry formula of a stick more appealing.
Stick Cons
Stick deodorant may not become slimy and sticky when it gets wet, but it definitely can have its own issues when you begin to sweat. One of the main reasons why many people decided to switch from stick deodorant to gel is because of the crumbles, balls and flakes it produces when you sweat. The result of this is the aforementioned stained clothing. Any deodorant can cause irritation or discomfort, but stick forms appear to have a higher rate of this because of their thickness, which can clog the pores and give your skin the inability to breathe.