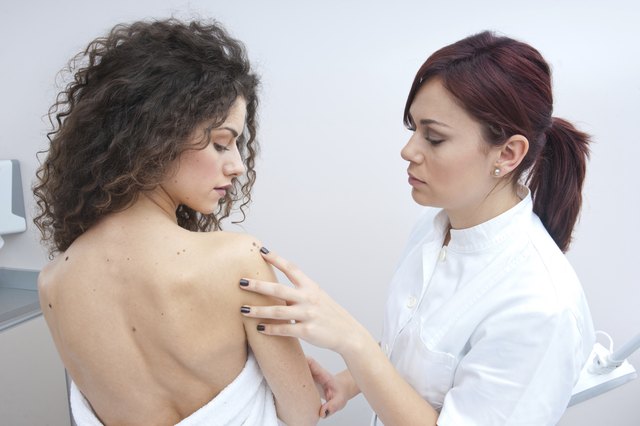 Dean Bertoncelj/iStock/Getty Images
Back acne is a condition in which the skin on your back breaks out with blackheads and pimples. When you're back acne is gone, you may be left with dark scars. Deep, severe breakouts are more likely to lead to extensive scarring. A dermatologist can prescribe prescription treatments or cosmetic procedures to remove back acne scars. If you'd prefer to treat your scarring using home remedies, you have several options. Consider discussing home treatments with a medical professional first.
Lemon Juice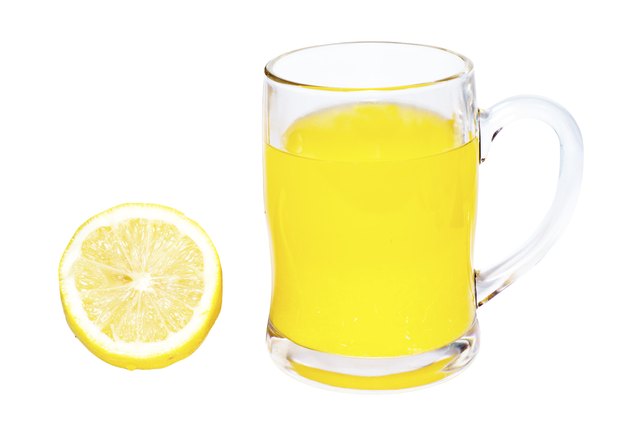 bee_photobee/iStock/Getty Images
Since the skin on your back is not as sensitive as the skin on your face, lemon juice may be a good home remedy for removing unsightly acne scars from your back. After washing your back with warm water, use a cotton ball to apply lemon juice to any acne scars on your back. Leave the lemon juice on your skin for 10 minutes before rinsing. Lemon juice can make your skin sensitive to the sun, so use sunscreen or cover your back with a shirt if you plan on going out in the sun after this treatment.
Tomato Pulp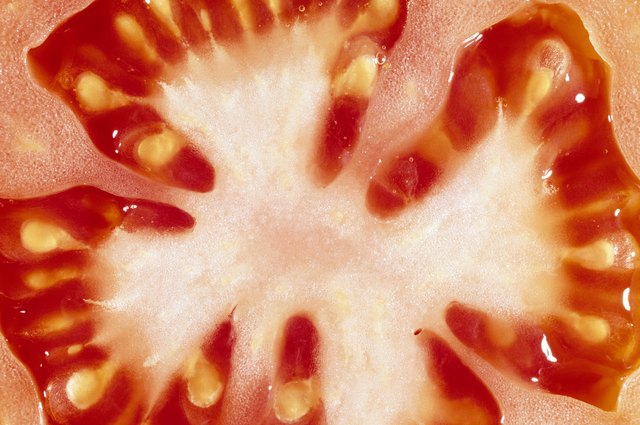 Goodshoot/Goodshoot/Getty Images
The Fat Free Kitchen website claims that you can use fresh tomato pulp to treat back acne scars. Just cut a tomato in half and rub half of the tomato on your skin where acne scars are present. Leave the tomato pulp on your skin for 15 minutes, then rinse your back. Tomato pulp can be too acidic to put on your face, but it can be helpful in treating acne scars on your back, especially if you suffer from oily skin.
Sandalwood and Rose Water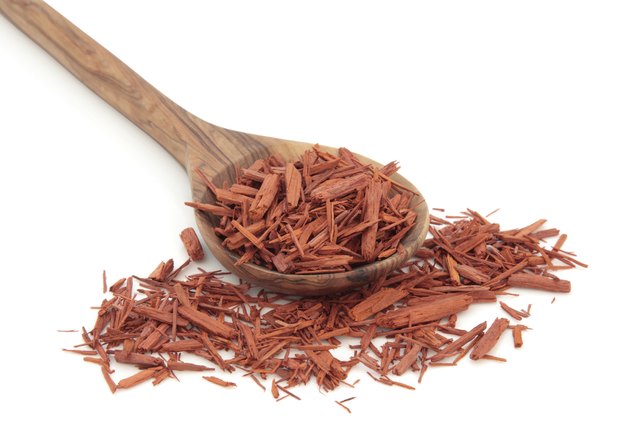 marilyna/iStock/Getty Images
Make a paste at home for treating acne scars on your back using sandalwood and rose water. You can find sandalwood powder and rose water at health food stores and natural grocers. The Fat Free Kitchen site suggests combining sandalwood powder and rose water until a paste forms. Apply the paste to acne scars on your back and leave the paste in place overnight. Rinse the paste off in the morning. This paste can dry your skin, which makes it ideal for use on the back -- a less sensitive and less visible area of skin.
Turmeric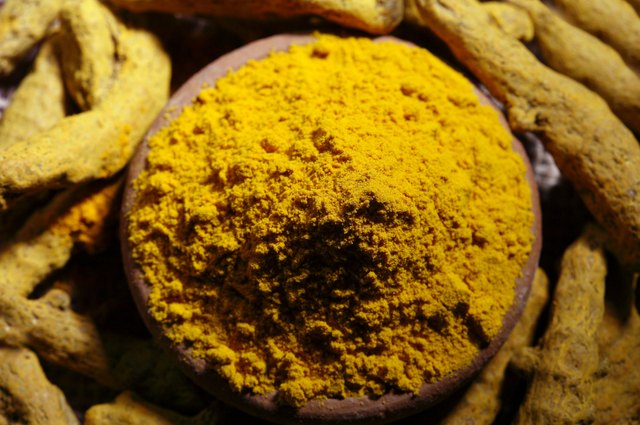 Visage/Stockbyte/Getty Images
The Home Remedies for You website claims that turmeric, a pungent spice, is an effective treatment for back acne scars. Purchase turmeric powder at most grocery stores or ethnic markets. Make a paste to treat back acne by combining turmeric powder with cream. Apply the paste to any acne scars on your back to reduce the appearance of scarring.
Vitamin E Oil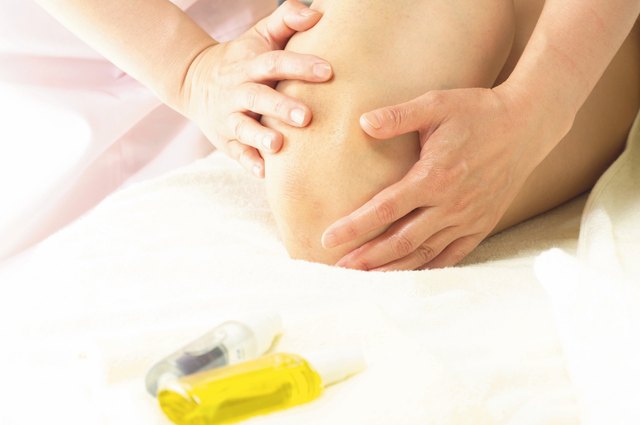 DAJ/amana images/Getty Images
Vitamin E oil is helpful in removing acne scars from your back, notes Natural-HomeRemedies.com. You can purchase vitamin E oil at the drug store. Apply a small amount of vitamin E oil topically to acne scars on your back. Vitamin E oil can also help to prevent new acne scars from forming.