How do you take your eggs? It's a common topic that pops up here at LEAFtv, the nutritional value and versatility of eggs are hard to beat. In partnership with Eggland's Best, we asked this question to our favorite food bloggers, and ended up with a few exclusive and delicious recipes that you can make at home. Below, Courtnie Hamel of Wellness with Courtnie is whipping up a beautiful rainbow breakfast bowl, take a look: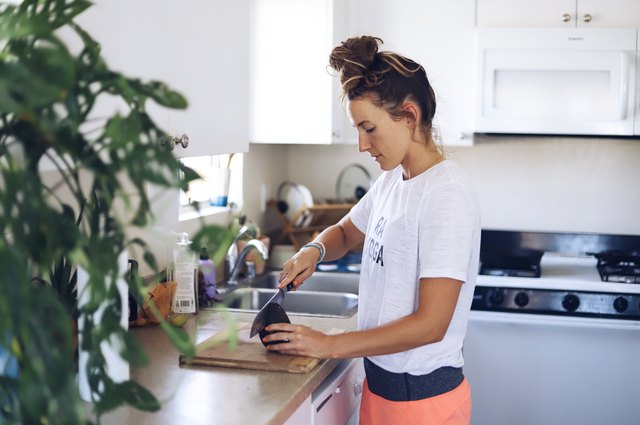 My goal with every meal I cook is to keep it simple, colorful and packed with nutrients.
That's why I chose to use Eggland's Best Eggs. EB eggs have superior nutrition compared to ordinary eggs such as more than double the Omega 3s and 10x more vitamin E.
This rainbow bowl has all the key ingredients you need to stay full and satisfied. The avocado has healthy fats, the egg is packed with protein and the sweet potatoes have complex carbs to keep you energized for hours.
Ingredients:
1 Eggland's Best egg

2 cups arugula
1 small sweet potato
1/4 cup cherry tomatoes, sliced in half
1/4 cup shredded purple cabbage
1/4 avocado
1/4 cup chopped bell peppers
Juice of 1/4 lemon
4 tbsp avocado oil
Salt and pepper to taste
Instructions:
1. Pre-heat oven to 425 degrees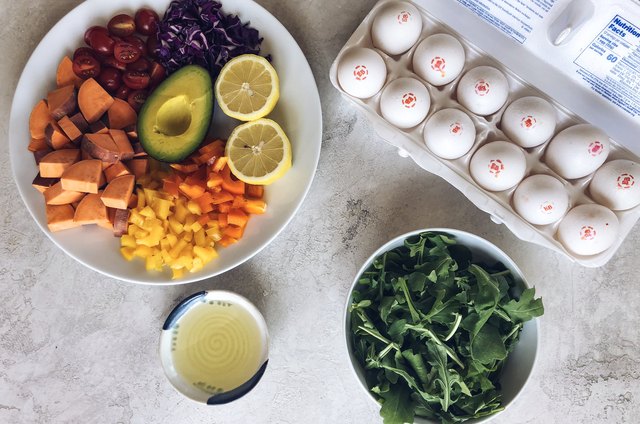 2. Cut sweet potatoes into cubes and coat with 2 tbsp avocado oil, salt and pepper. Roast until golden brown (about 15 mins on each side).
3. In a cast iron skillet, heat 1 tbsp of avocado oil over medium-high heat.
4. Crack Eggland's Best egg into skillet and cook until edges are crispy and the egg white is cooked all the way through.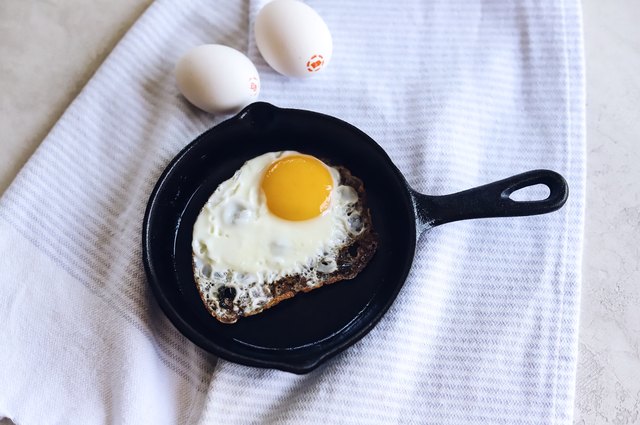 5. In a medium bowl, toss arugula with 1 tbsp avocado oil, lemon juice, salt and pepper.
6. Add tomatoes, cabbage, avocado and potatoes to the bowl and top with the egg.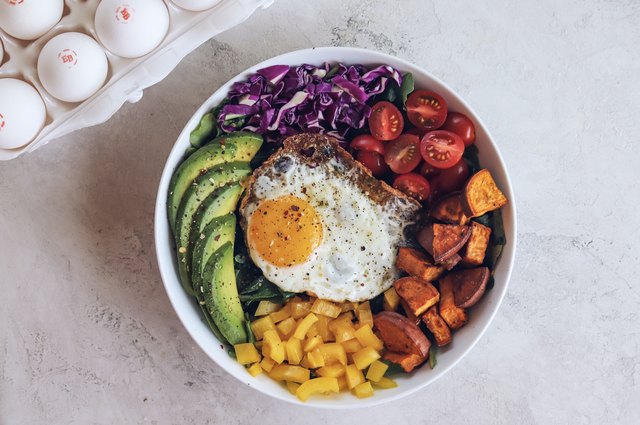 7. Sprinkle a pinch of salt and pepper over the top. Enjoy!