May is a big month that not only brings on the season of the Bull, but breathes new life in to a planet that has not made any big moves for seven years. Uranus, the planet of excitement and change, rolls into Taurus on the 15th of this month and intensifies the energy of the New Moon in Taurus happening on the same day. Other than the New Moon and Full Moons, Uranus' shift is the most major event of May, as its movement often sparks grand technological revisions and advancements in our society. This month is a great time to try new things and pay attention to what is catching your eye. Uranus follows in nobody else's footsteps and you don't have to either. Use this month of May to make your own lane and allow your personalized horoscope to guide you to your best way how.
Taurus (April 20-May 20)
It's (finally) your birthday, Taurus! Happy Solar Return. This year, the month of May brings much more than just the excitement of a new year. When Uranus enters your sign on the same day as your New Moon, things will start to change, fast. Uranus is the planet of innovation and originality who likes to stir things up, and it has not been in your sign since the forties, so its return is a major move. This month, avoid making large-scale commitments or any pacts that could cost you to dissolve later on. With Uranus' arrival, anything goes and it is best that you make lots of space for spontaneity and unexpected twists. This energy is sure to shake you up, as you are definitely a creature of habit, but try and create some room for you to surprise yourself. Keep your skepticism to a minimum and ease yourself into all of the movement with as much self-compassion and love as you give others. Once you open to the possibility that change in your life only serves to offer you exciting opportunity and new adventure, this transition, and the next seven years, may just turn out to be one of the best times of your life.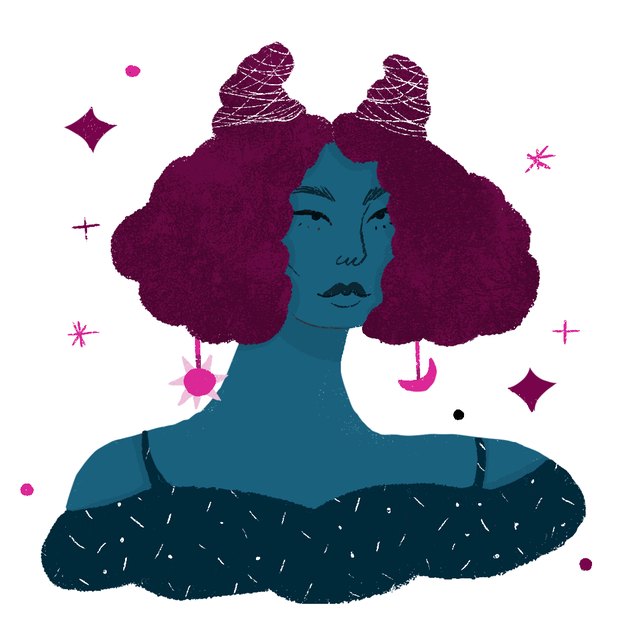 Gemini (May 21-June 21)
Venus moves through your sign until the 19th this month and encourages you to indulge in the pretty and pleasurable parts of life. This transit, paired with the Full Moon in your seventh house of relationship, make this a very connection-heavy month for you. Make the most of this time by creating a list of what you want out of your relationships so you do not become distracted or swept up in all the stimulation. Your Solar Return is on the horizon, which means lots of opportunity will soon be available to you. Prepare this month by engaging in activities and routines that make you feel and look your best. As you commit to yourself in all aspects and treasure your own self-expression, it will become obvious to you who around you serves to enhance you in this endeavor and whose influence does you more harm than good. If confrontation arises from this realization (which will most likely occur in the beginning of the month) stand strong in your convictions and know that as long as you stay true to yourself, anything that fades as a result is never a loss but a lesson in what you deserve.
Cancer (June 22-July 22)
The Sun, Uranus and the New Moon, sail through your eleventh house of community this month, putting a spotlight on you in relationship to who you know. You often opt for living the life of a solitary crab, but now is not the time for reclusion. It will be much easier to bear your burdens if you allow yourself to clue others in on what they can do to help you. This month, define who you believe your community is and then reach out. Whether it be for something serious or just to remind someone that you love them, it is important that you make the call and commit to showing up for who you have in your life. When it comes to work, this energy can also help you to suss out who you want to be serving through what you do as well as encourage you to take a deeper look at what communities have served you. Regardless of the scale of your interactions with others or the depth of your understanding of their place in your life, make it a point to find yourself amongst friends, now. At the very least, the effort will help you to lighten your load and remind you of all you have to celebrate as the spirit of Summer sets in.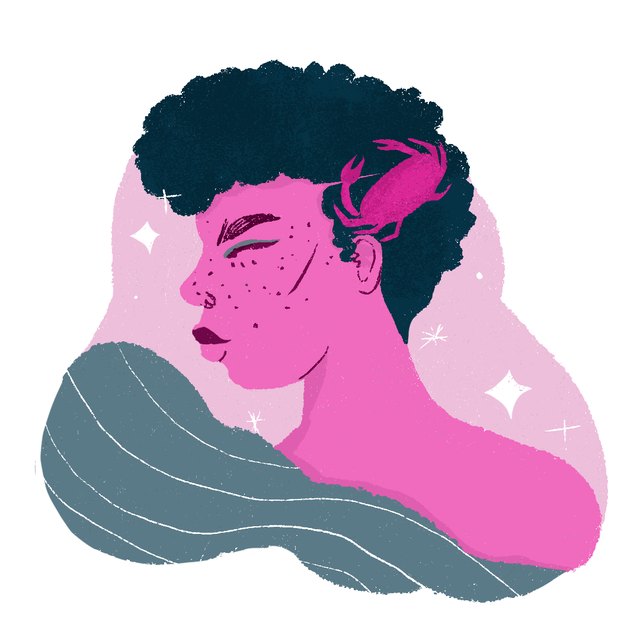 Leo (July 23-August 22)
This month, the New Moon occurs in your tenth house, where Uranus also moves for the first time in almost 80 years, which makes this a big month for you, as long as you stay grounded and intentional. The tenth house is representative of how we wish to be seen socially, politically and professionally. The occurrence of these transits in this particular house in your chart is incredibly promising but also may throw you off if you are not sure of who you are and what you want long-term. To properly prepare yourself for this month (and for Uranus' seven year stay in this place in your chart), ponder the questions: What do I want to be looked up to as/for? What kind of example do I want to set with my life and the work that I do? What are my social, political and professional values? The answers to these questions will help you to make the right decisions as opportunities arise, so that you remain in emotional and spiritual alignment as you travel down your own unique road to ultimate success.
Virgo (August 23-Sept 22)
Taurus is your sister-sign and whatever feels good for her will ultimately throw you a bone, too. You and Taurus share similar philosophies about life, love and work, but this month (and for the next seven years), Taurus will be shaken up by Uranus moving into her sign. And, as Taurus is being reformed, so are you. The most obvious place you will find evidence of this will be in the realm of your philosophies and understanding of the world. You often see things in black and white but Uranus will provide much gray area for you to wade through for the next seven years. The best way to prepare for this is to open yourself more freely to possibility. You have a tendency to get quite attached to particular outcomes and ideals, but what you believe in now may not serve who you are and what you want to do tomorrow. This month, indulge in the season of the Bull, and the oncoming of the Uranus transit, by allowing yourself to feel into the present moment of your life. Then, use those feelings as guides to find all of your "answers." As soon as you master this practice of feeling and acting accordingly, you will find a whole new, ever-changing lens of the world to peer through, and everything in your life will become much more manageable and less pressing. The most challenging thing for you to do at this time will be to just let go.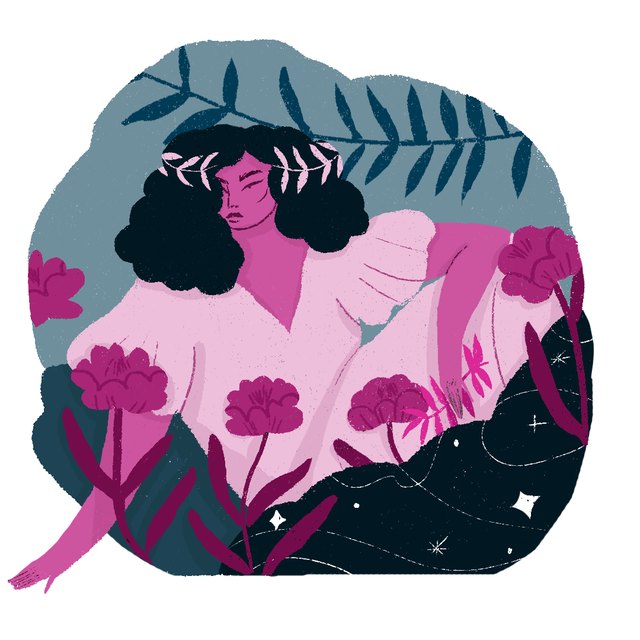 Libra (Sept 23-Oct 22)
Your home planet moves into your tenth house this month which may make you yearn for a deeper aesthetic and emotional connection to what you do. You are ruled by the planet of love, sensuality and beauty and have always had an eye for design, but this month it may feel pressing that you integrate this natural interest into your public work and persona. This month, it may be important to ask yourself what beauty means to you and how that looks, or how you would prefer it to look, in your life, in order to give your yearning a grounded sense of direction. Once you know these things, you may want to implement your findings via an office or studio re-decoration, a work-wardrobe overhaul, or a re-design of your website, logo or business card. You may also want to address the larger implications of these themes as well and ponder how your work in the world offers beauty, stability and sustenance to the collective. Regardless of the impact being big or small, take some time this month to honor and address these themes as they arise, or you may start to feel an unnecessarily heaviness and looming dissatisfaction.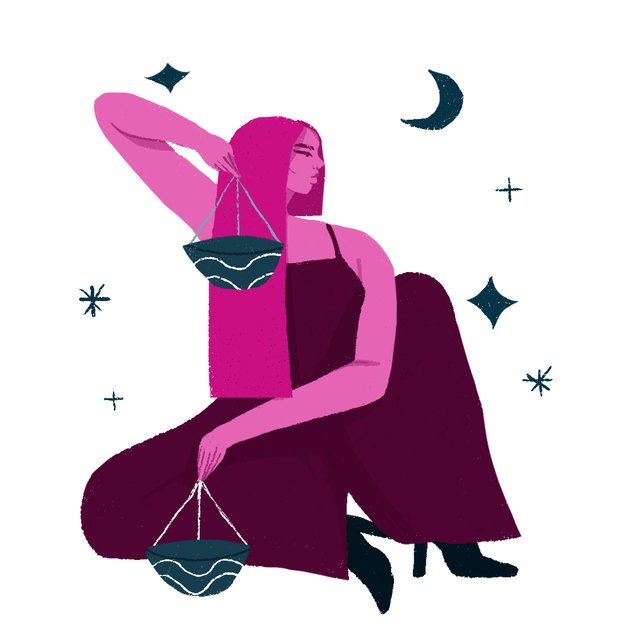 Scorpio (Oct 23-Nov 21)
You are halfway through your Solar Return (birthday) year which means your receive a new moon in your house of relationships as well as a Full Moon in your house of financial stability and self-worth. Additionally Uranus, the planet of radical change, comes into your seventh house on the same day as the New Moon which will initiate an entirely new lease on love for you. These are definitely big themes and changes, but you are no stranger to transformation. Make sure you come into this month equipped with the knowledge you will need to make the most of these big moves. Think and write about how the relationships you have in your life mirror you. If you are who you surround yourself with, then who are you according to your relationships? Take the answers of these questions into consideration as the month unfolds and come back to them as frequently as necessary as this seven-year Uranus transit unfolds.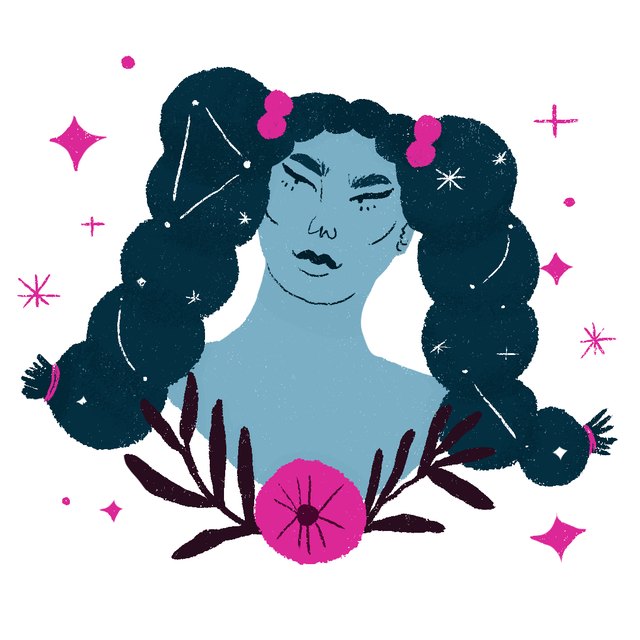 Sagittarius (Nov 22-Dec 21)
This month, your ruling planet, Jupiter, continues to transit your twelfth house of hidden things in the secretive sign of Scorpio and a Full Moon culminates in your home sign on the 29th. All of this heavy water energy may be causing you some anxiety about the future. If so, now is definitely a good time to find your faith. When you find what you believe in beyond a doubt, it will help not only to guide you through this time of uncertainty, but also move you in to a new directional space. When Uranus moves into Taurus, it highlights the themes of your sixth house (routine, health, work, etc) which can easily distract and scatter you, but it also provides you with some positive potential. Which way the energy will tip you depends on how grounded you are in a more permanent, philosophical or spiritual understanding of your life and the world. Once you solidify this, the second half of this month would be a great time to implement this newfound commitment into your daily routine. You might do this through cleaning out your home, committing to morning meditation or nightly devotionals or any other daily anchors that feel resonant with not only who you are now, but who you strive to be.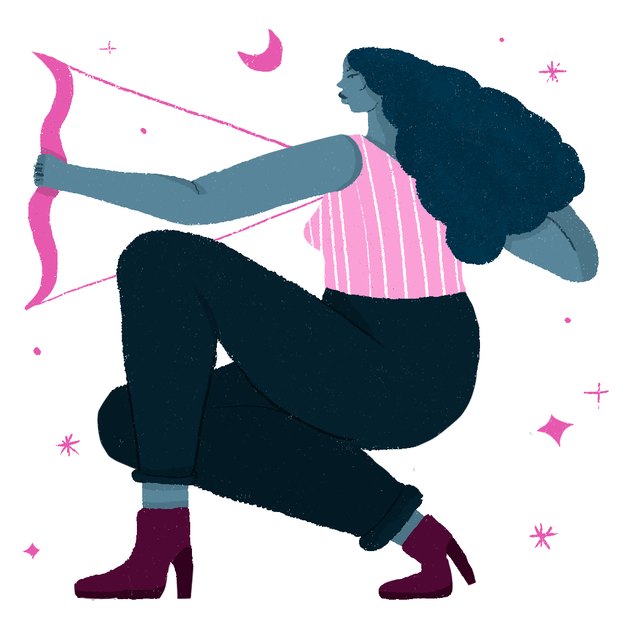 Capricorn (Dec 22-Jan 19)
With Mars making the move from your sign to Aquarius, along with the Sun in Gemini illuminating your sixth house this month, you may be more of a busy body than usual. Your sights are always set on your stability but this month is all about a deeper sense of satisfaction. Mars is an exciting energy that can distract you with tasks a-plenty that fill your days with work that is meaningful to you, but is still work. At this time, try your hardest to slow down enough to understand where your self care fits into your schedule. The sixth house is not just that of tending to the mundane but feeding yourself through it. It is about seeing your body as the foundation of all your work, as your health is the one essential to all you do. Keep a watchful eye on the ways that you are supporting yourself through your commitments. Remember that your body is the vessel through which your success is both made or destroyed, and seek to craft all of your routines and regularities accordingly.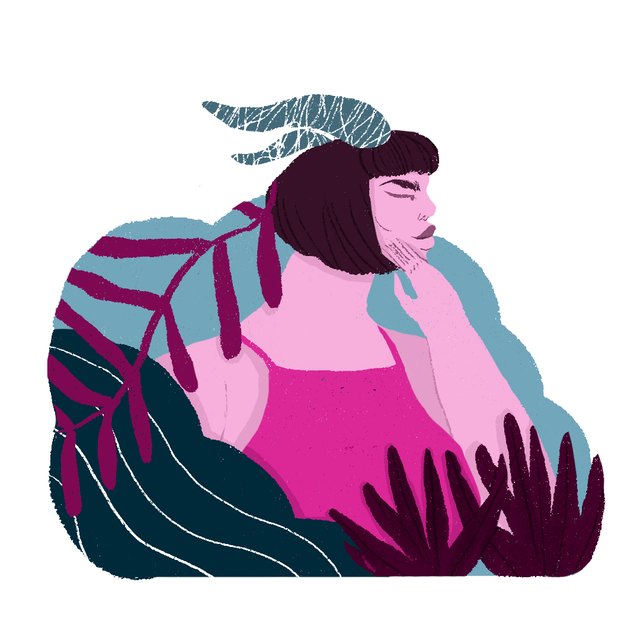 Aquarius (Jan 20-Feb 18)
Mars, the planet of movement, passion and war, enters your sign on the 15th and you may become an extremely busy bee. Although Martian energy is strong, the rest of the energy this month is focused on your relationship to home and restoration. Use the first half of this month to get into a rhythm of self-care and self-support that can carry and nourish you through all of your commitments. Think through how you can make your home a sort of sanctuary or retreat away from the hustle and bustle of your working and creative life. Then, use the New Moon on the 15th to cultivate whatever furniture, foods, smells or spaces will feed your practice. Your ruling planet is also on the move this month and changes signs for the first time in seven years. This movement may also give you an extra jolt which can either energize or distract you. Counteract any of the troubling aspects of all this aspect by digging your heels deep into your newfound nourishing routine of respite.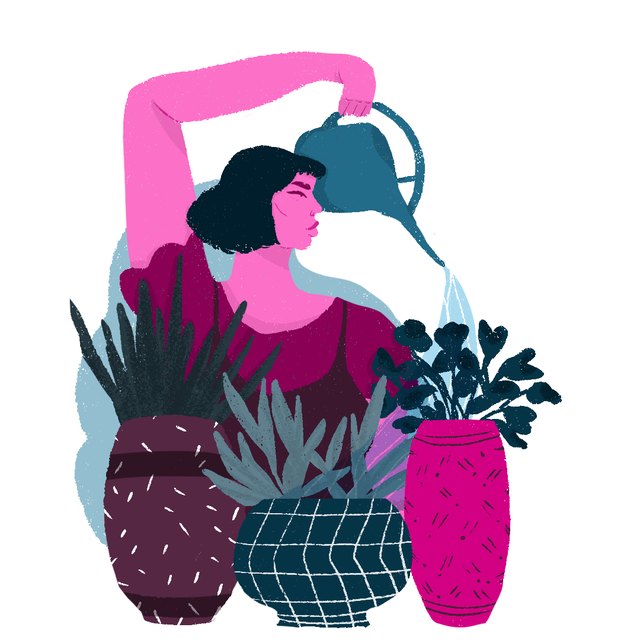 Pisces (Feb 19-March 20)
Your reclusive nature may being to burn you this month as the attention turns to your connections. The New Moon in Taurus on the 15th, joined by Uranus' move into the same sign on the same night, highlights your third house of communication and surroundings. You often prefer peaceful places, which usually means minimal people and lots of time to yourself. These habits are all fine and good, but this month you may start to recognize your need to collaborate and co-mingle as you strive for success. This does not necessarily mean you need to spend large amounts of your time surrounded by others, but it may be good for you to at least inspect the standards you have for who you stand by. By the Full Moon on the 29th, that will occur in your tenth house of social position, reflect no only on your personal relationships, but on who in the world is representative of the kind of success you want to have, and, who you prefer your peers to be when you get to that level of achievement. Success is rarely a solo road. To know not only who you want to be but who you want to be surrounded by as a sign of your success will help you to walk a clearer road and make the specifics of your success that much easier to manifest.
Aries (March 21-April 19)
Believe it or not, Taurus season may bring out the side of you that wants some more stability and focus. As this month unburdens you from the jostle of Uranus' presence in your sign from the last seven years, it frees some space for you to zero in on your own vision and understanding of yourself as the dust settles. The New Moon on the 15th will call attention to how you assign value in your life and what that means when it comes to money, relationships and your own self-image. When we understand our relationship to worth and value and become grounded in those ideals, it becomes much easier to navigate how, when and to what we should make commitments to. This is the month to find your anchor, Aries, to ask yourself what in your life has remained constant, and to assess if the things you come up with are what you truly want to be the mainstays in your life. If not, what do you want to always represent, cherish or come home to as you live out your life? What in your life is worth anchoring to?
Obsidian Moon Astrology
Jaliessa Sipress is a life-path Astrologer, writer and artist dedicated to making Astrology an accessible tool for navigation and healing. You can find out more about her work or book a private session at obsidianmoonastrology.com.
*Artwork by Loveis Wise.