If this is your year for taking charge of your skin and investing in all of the right skincare, then you don't want to miss out on home devices that can quite literally turn your masking sesh into a full-blown professional spa day. Certain tools can amplify the benefits of the skincare you're using by up to 70%!!! Last year we published a round-up of tools ranging from simple konjac sponges to a professional-grade microcurrent device (read it here!). And since then, there are so many incredible tools I've been experimenting with that I have to share.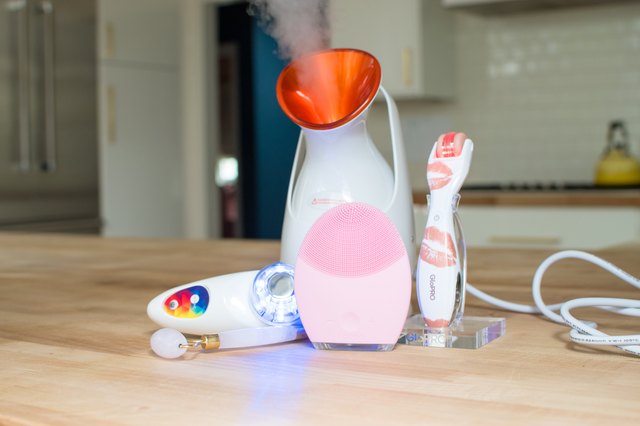 Before we get into this, I want to point out that although adding an extra step into your routine (or extra charge to your credit card) can seem exhausting and unnecessary, a lot of these tools — coupled with the right products — can completely replace the need for professional facials. Unless you have acne-prone skin and need to get regular extractions, the technology behind these home devices is pretty astounding. Let's get started.
1. FOREO LUNA 2
Your face will NEVER feel as clean as it does after using this pulsating handheld cleansing brush. It's made of silicone, which is much more hygienic and gentle than other cleansing devices on the market, and you can increase or decrease the speed of the pulses depending on the sensitivity of your skin. It exfoliates dead skin cells, gets rid of all dirt and makeup and lasts for up to 450 uses 😮. The LUNA 2 also has a reverse side which is for the anti-aging mode. I haven't used that side as much, to be honest, so I can't say if I've noticed a difference in my fine lines... but I'd love to know your stories! I use this at night with my cleanser, and usually don't do any more exfoliating afterwards (don't wanna over-do it!). Overall, highly recommend. ($199, FOREO)
2. Dr. Dennis Gross Pro Facial Steamer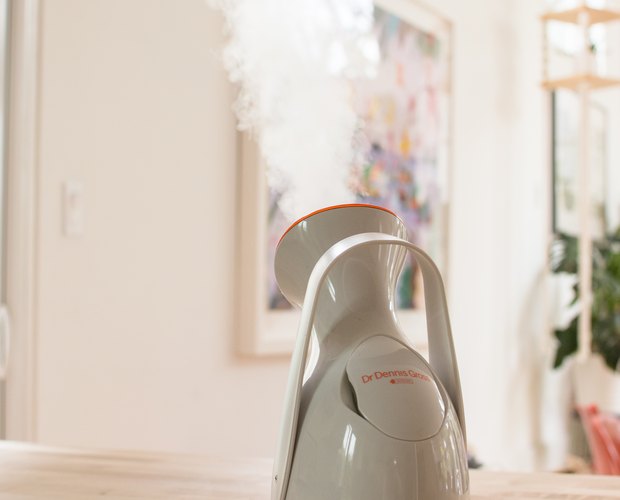 If someone was to ask me what the best part of my night time beauty routine is, I would 100 times over say THIS facial steamer. It literally feels like you're treating yourself to a luxe home facial, and your skin just glows. Their site says, "look like you've spent a weekend at the spa in only 9 minutes," and that is not an exaggeration. I was having a lot of trouble with dehydration plus oiliness this winter, and this device made a huge difference in cleaning out my pores plus general hydration. I've pretty much been following instructions of a double cleanse followed by this steamer (12 mins for my skin type), then my fave Dr. Dennis Gross Alpha Beta Peel Pads or Drunk Elephant's Baby Facial. This is such a nice treat for yourself at the end of the night, or a GREAT gift for someone you know who loves pampering. Overall, highly recommend. ($149, Dr. Dennis Gross)
3. GloPRO Lip Edition Microneedling Regeneration Tool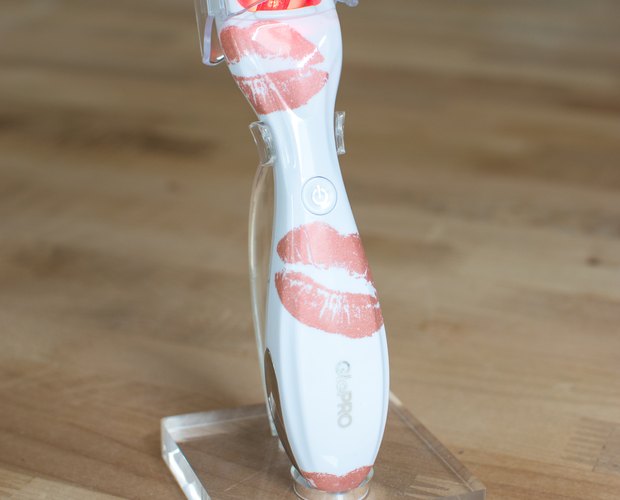 GloPRO produces the queen of all microneedling devices, it lightly pulsates (like a professional-grade treatment) and this one has a red LED light that emits while you're using it. The one I've been playing with is specifically built for lips, which is ~very~ important, guys! I'm not even 30 yet but I can see a fine line or two above my lip area in the car mirror (the least forgiving lighting ever)... and I'm not ready to accept it 🤷. This device has no downtime, and improves absorption of skincare products by 200x. I've honestly been using this around my eye area, too, and it's getting the job done. I can tell in the morning that I look more awake. For my lips, I've been following up with the Laneige Lip Sleeping Mask and it's magic. If you remember from last year's beauty tool round-up, I had an issue with a home microneedling sesh because I was broken out when I used it. That's why I like this device, it's smaller and perfect for lips/eyes, but I don't do it on my whole face. If you're not acne-prone, I'd recommend the full size tool from GloPRO, otherwise this one is really fun and easy to use a few nights per week. ($249, Beauty Bio)
4. Skin Inc Optimizer Voyage Tri-Light
I'm obsessed with this device. It's perfect for traveling and has options for multiple skin concerns. It uses the power of LED Chromotherapy and Low Frequency Stimulation, which is super high-tech in the world of home LED lights. The Red Light helps increase collagen and elastin production, the Yellow Light revives dull skin for a bright complexion, and the Blue Light alleviates acne, oily or congested skin. You use it with a water-based serum (I highly recommend the Skin Inc Pure Deepsea Hydrating Mask, which my skin drinks up) and then use for up to 10 minutes, twice per day. I notice a serious difference in the morning if I use the Yellow Light... it looks like I have a clean, just-hit-the-gym, flush. ($265, Skin Inc)
5. Herbivore Botanicals Rose Quartz Facial Roller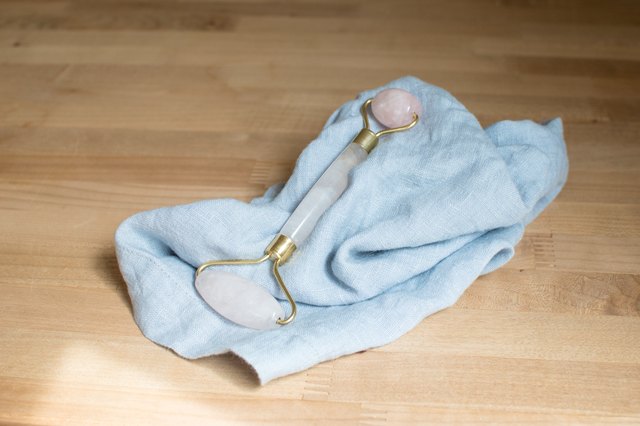 Last but definitely not least is this rose roller, which is same concept as jade rolling except it's made of rose quartz. If you've ever heard of lymphatic massage, this is basically that for your face. Using this immediately decreases puffiness, I actually keep mine in the fridge so that it provides an extra cooling sensation. There are some claims that rolling can help "reshape your face," because of the lymphatic drainage, but I'm not sure I am totally on-board with that. Perhaps if you committed to rolling everyday for 15 minutes for six months, you'd see a difference. What I can say is that using rose quartz directly on the skin can really soothe anxiety and improve blood circulation. This is a simple addition to your routine that is a gem for puffiness and tired-looking skin. ($45, Herbivore Botanicals)
And here is the GLOW after doing all the fun facial treatments...
Do you need all of these things for beautiful skin? NO! It's about the ingredients you use, eat, environmental factors, hormonal [im]balances, and your mindset. BUT, these things take your home spa sessions from 20 to 100. And if your 2018 mindset is self care... why not pamper yourself?
You might also like: 5 Beauty Tools To Try If You're Obsessed With Skincare (Part 1!)