A Gooey Caramel-Roll Loaf
beata_pawlak/iStock/GettyImages
Monkey rolls are a family favorite for many, and for good reason. They're not only scrumptious, but fun to prepare, pull apart and eat. As they bake, the warm coating creates a glossy sheen that can jazz up any table.
This recipe requires only a handful of ingredients, and in about about an hour, you'll have ooey, gooey caramel-coated treats your whole clan will love. Prepare a batch for a special birthday breakfast before school or for a decadent addition to a Sunday or holiday brunch. While they're wonderful served warm, they also make delicious chilled leftovers.
Total Time: 30 minutes | Prep Time: 65 minutes | Serves: 12
2/3 cup white sugar

2 teaspoons ground cinnamon

4 cans Pillsbury Refrigerated Buttermilk Biscuits (regular size, not Grands)

10 tablespoons salted butter

1 cup brown sugar, packed

Heat your oven to 350F, and then coat a 12-cup tube or standard angel food cake pan with nonstick cooking spray.

In a 1-gallon plastic bag, combine the white sugar and cinnamon.

Separate the dough into single biscuits, and then slice each one into quarters using a chef knife or pizza wheel.

Add the biscuit quarters to the bag, seal the bag and turn it to coat the dough in the sugar and cinnamon.

Place the coated dough in the prepared pan, sprinkling any excess sugar mixture from the bag on top.

In a large saucepan, combine the butter and brown sugar. Over medium-high heat, bring them to a boil for 1 minute, stirring continually.

Pour the butter and brown sugar mixture over the biscuits in the pan.

Place the pan in the oven to bake for 35 to 45 minutes, or until the tops are golden brown.

Allow the biscuits to cool for 5 minutes, and then turn the pan upside down on a plate or serving tray to serve.

Tip
To add a surprise creamy filling, wrap each biscuit dough quarter around a teaspoon of cream cheese before tossing them all in the sugar mixture.
For crunch and nutty flavor, add 1/4 cup chopped pecans to the bottom of the pan before adding the dough. About midway into baking the rolls, add another 1/4 cup of chopped pecans on top, which will end up being the bottom.

For a tropical twist, sprinkle shredded, unsweetened coconut over the bottom of the pan before adding the dough. Then midway through, sprinkle more on top -- the eventual bottom.

Check Out These Thanksgiving Dinner Recipes
Gallery
(24 photos)
View Full Gallery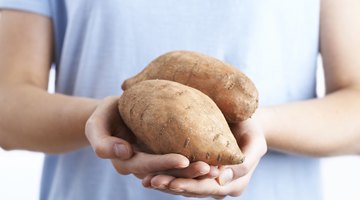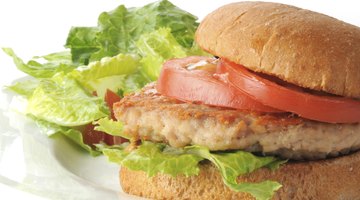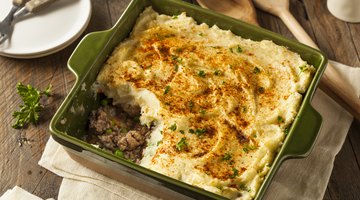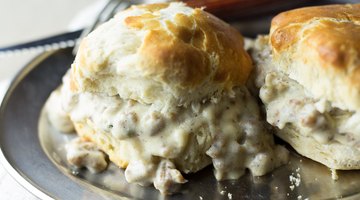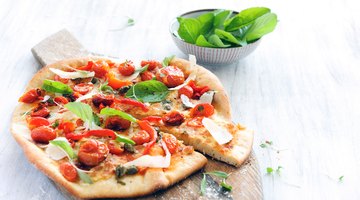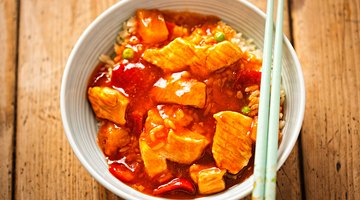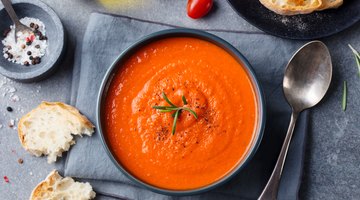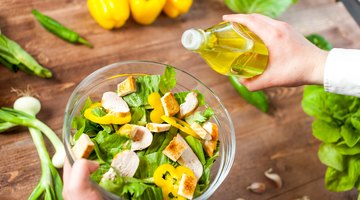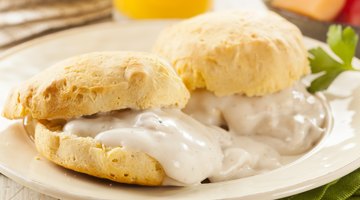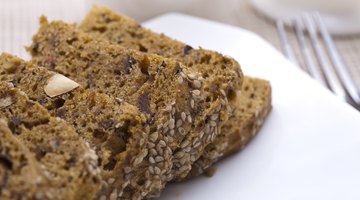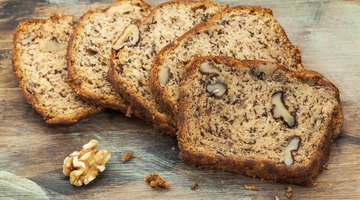 View Full Gallery
References
Writer Bio
August McLaughlin is a health and sexuality writer, podcast host and author of "Girl Boner: The Good Girl's Guide to Sexual Empowerment" (Amberjack Publishing, 2018). Her articles appear in DAME Magazine, Cosmopolitan.com, the Huffington Post and more, and she loves connecting with readers through her blog and social media. augustmclaughlin.com